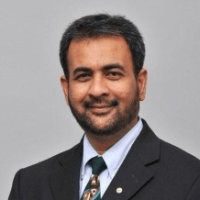 Every day there seems to be a hot new technology grabbing headlines, promising to transform the buying journey by improving customer experiences. With technology evolving at lightning speed, how can retailers keep up with the technology explosion and keep their eye on critical business priorities? Here are some tips to stay ahead of the curve and invest wisely.
1. Understand your customer's appetite for technology
Shoppers have varied comfort levels with technology based on their user segments and merchandising categories. Retailers need to make sure they are continuously monitoring the current state of shopper preferences while keeping up to date with demographic changes in the marketplace and technology trends.
For example, Millennials and baby boomers are looking for different shopping experiences along their journeys and retailers need to ensure they are prioritizing their technology investments accordingly. Sephora is a great example of a retailer that found success with the right technology adoption to meet its customer expectations. It has clearly heard and understood the needs of its target segment and understand their challenge of visiting a store and purchasing, for instance, the right shade of foundation. Even after shoppers try it on in store, they would frequently go home and find that the shade or tint looks different than in the store.
To meet this need, Sephora rolled out a solution in select stores that enables their salespeople to scan a person's face to get the perfect match for their skin and undertones. Salespeople can use an iPad to pull up thousands of foundation products that can be filtered by skin type and other variables. This is helping them to address the real world feedback of their target segment through implementing a new technology.
2. Don't get distracted by bells and whistles
It is a common trap for retailers to get distracted by emerging technologies with the constant buzz in the retail technology community. Some of the technologies are nascent and are at an early stage of business adoption. Many of them are newer, unproven technologies that may not be worth the risk.
Don't worry about being the first in line to adopt a new technology. Instead, take a step back and make sure your technology investments are prioritized based on alignment to your organizational growth strategies. Retail giant Walmart has a strong track record of aligning technology investments to their organizational growth strategies. For instance, they recently acquired logistics startup Parcel to help launch same-day delivery in NYC. Walmart will use the technology provided by Parcel to ramp up its same-day delivery offerings for both Jet.com and Walmart.com in the city at no extra cost to the customer.
3. Align investments to measurable business outcomes
After identifying customer pain points, make sure you consider investing only in technologies that will impact key business metrics, such as improved customer satisfaction, improved customer loyalty, increased conversion rates and/or driving customers across channels. These strategic technology investments will result both in top and bottom line growth. Make sure to avoid technology investments that do not add value beyond adding novelty to the shopper experience.
It is also a good benchmark to research the maturity of the technology you are considering, as well as adoption and success rates within the industry. Generation Tux is an example of a retailer that has created a unique customer experience with technology investments that provide a direct business value. Generation Tux is a service developed for the tuxedo industry conceptualized to build customer relationships with co-browsing technology. The service helps brides and grooms review and select clothing options through a seamless experience sharing screens and creating wedding looks together.
4. Focus on operational improvements
It is critical to understand the operational impact of technology investments. Business outcomes should always drive initiatives around process reengineering, process enhancements, people enablement and change management. This is particularly significant in areas where your retail associates are enabled to sell products and services to your end customers — whether in store, online or on their devices. The impact of technology based operational improvements on overall cost and investments should always be considered when building a business case for a new technology investment.
Retailers are increasingly leveraging Robotic Process Automation (RPA) to enhance back office productivity. This, along with cognitive applications, is adding value by enhancing the ability of buyers to optimize pricing and align inventory in line with the customer demand.
5. Implement a customer-centric technology foundation
Lastly, as a rule, retailers should consider building a robust foundation framework that is scalable, flexible and futuristic. The technology landscape should support the constant requirement to keep pace with changing customer needs, business ecosystems and technology landscapes — and most importantly be built with the customer in mind. Emerging technology areas, such as micro services, blockchain and open source frameworks, are good examples of forward-looking technologies poised to make a significant impact in supporting improved customer experiences in the retail space.
Retailers such as Target and JCPenney have already embraced custom micro services-based architecture, leveraging NoSQL, Cloud, DevOps and Automation to provide business agility and cost savings through the latest technologies.
Retail is one of the most rapidly changing industries in the world. While customers are finding newer ways to engage with brands, retailers are realizing the importance of continuously evolving their technology strategies. As many companies have experienced over the years, the retail industry never allows for complacency. Retailers need to stay focused on the positive business outcomes from their investments while embracing new technologies.
It is key for retailers to adopt technologies that will enable them to better predict, demand, be operationally efficient and provide their customers with seamless experiences across channels. The ability for retailers to deliver an always-on and consistent service to "connected" customers depends on the tech infrastructure to share information between the multiple systems and consumer touch points across their physical and digital channels.
---
Durai Velan is the head of the U.S. retail business at Zensar, and has more than 25 years of experience in the IT Services/Outsourcing industry. Prior to his current role with Zensar, Velan spent more than 15 years managing business in the global retail and CPG markets, including roles as the Head of Retail and Consumer verticals at HCL Technologies and L&T Infotech. Velan also has spent considerable time with large IT corporations such as Wipro, Fujitsu and CSC, working with global IT and business leaders.