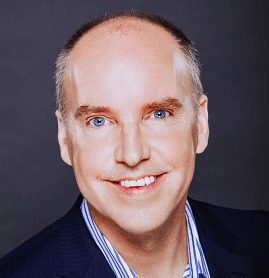 The EMV (that's EuroPay, MasterCard and Visa) liability shift date is fast approaching. Effective October 1, 2015, merchants will be held liable for fraud on card-present transactions if a customer presents an EMV chip card and the merchant does not have a system in place to accept EMV payments.
While no two merchants' needs or decisions to become EMV ready will be the same, merchants who are proactive can avoid costly fraud penalties once the liability shift goes into effect. To help prepare, consider these five steps:
Learn About Chip: The first step is to arm yourself with the right knowledge about EMV and how it affects you. While leadership at your organization might feel confident about the liability shift, that may not be the case for everyone. There are a few easy ways you can bridge the gap. Schedule internal staff meetings to educate employees and answer questions about EMV and chip cards. Most major payment companies and banks have dedicated EMV resource pages with all of the essentials you need to run those meetings.
Research The Right Equipment: Choosing the right payments hardware for EMV is just as critical to choosing the right payments provider. If you use POS terminals, you will need to invest in EMV-enabled terminals and consult your provider on when a remote download of EMV software is planned for those terminals. If you use an integrated payments system, you will need to work closely with the POS dealer or VAR that sold and services your system to determine how they're preparing for EMV and what — if any — steps you need to take.
Plan For Implementation: Identify what specifically needs to be modified or purchased for your business to successfully accept EMV chip cards — be it terminals, PIN pads or anything in between. You'll need to assess the cost of upgrading and deploying that equipment for the entire project. Recognize that this may be costly up front. The long-term benefits of investing in EMV-enabled equipment, however, significantly outweigh the short-term costs. As a last step in your plan, make sure your internal teams are fully aware of your EMV plan.
Train Your Staff: Adequately training your employees on EMV will be critical to implementing EMV successfully. Develop a plan to ensure your employees understand how to use the EMV-enabled terminals, guide customers through a transaction and answer common customer questions. Explain to employees the differences between a standard magnetic stripe and an EMV chip card transaction. Let employees know that EMV cards may require the use of a PIN, or may need only a signature. Lastly, remember the most effective training is ongoing and follow-up sessions will likely be necessary.
Don't Go It Alone: Merchants have received a lot of mixed messages about how, when and why to prepare for EMV. In some cases, third-party solution providers are pushing misinformation in trying to sell merchants hardware and services they don't need. Enlist the help of trusted experts — whether it's your POS dealer, VAR or payment processor, who can help you understand the implications of your decisions before you make them. EMV is here to stay and it's important not to go about the process alone.
---
Chester Ritchie is SVP of Worldpay US, a leading global payments technology and services company that offers services across the entire payments value chain and in any environment: in-store, online and via mobile devices. To learn more about Worldpay and how to prepare for EMV, visit www.worldpay.com/us/emv.