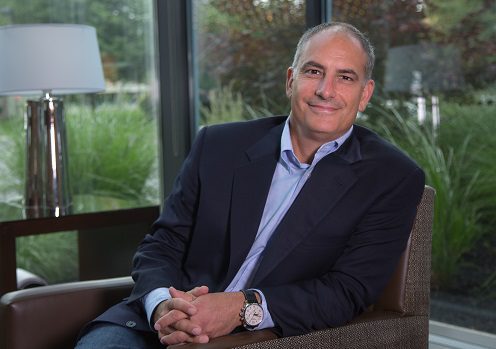 Cross-border online sales are notorious for giving merchant headaches. After dominating one market, merchants try selling in other countries, and then they get blindsided by shipping issues, tax complications, payment failures and other problems I will discuss in a moment. It shouldn't be this way.
In an era when we can video chat with a person 10,000 miles away, it's absurd that selling something to that same person is so complex. Consider that only 27% of U.S. e-Commerce merchants are set up to sell internationally, according to the MCM Outlook 2014 Survey from Multichannel Merchant. An even smaller percentage of that 27% will get cross-border selling right because all international merchants have to overcome five obstacles:
1. Shipping
If you sell physical goods abroad, you are subject to the regulations and requirements of each country you ship to. If you have to personally research these rules for every market, international expansion won't be worth it. Did you know
you're not allowed
to send a pair of matching shoes to South Africa, Mexico or India, according to DHL? Sending toothbrushes to Algeria, diaries to Argentina and plastic flowers to Nigeria are all customs violations too. Work with a shipping expert who can ensure that you avoid these mistakes.
2. Taxes
Managing sales taxes across nearly 10,000 U.S. tax jurisdictions is difficult enough, but once you add international tax zones, it's a true mess. This is one of the primary obstacles that discourages merchants from selling abroad. Merchants who sell into the U.S., for instance, run into some nasty surprises. The country has a 100% tariff on certain edibles from the European Union, including Roquefort cheese, cured ham and lingonberry jams. Tariffs on Chinese paper clips can be as high as 126.94%, synthetic fabrics see a 32% tariff and there is a 48% import taxon certain sneakers. Do not waste your time figuring out all these random taxes — use a solution that automates taxes for you.
3. Currency, Exchange and Shipping Rates
The average shopping cart abandonment rate is as high as 65%, according to an infographic from Invesp, and 22% of people abandon their shopping cart because checkout did not clearly mention shipping costs; 8% of shopper also abandon because they have to pay extra for taxes. This suggests that if you're exchange rates are not updated in real-time and do not provide exact calculations, you will lose shoppers and undermine trust in your e-Commerce experience. Once again, automate.
4. Language Barriers
Although English may be the lingua franca, people prefer e-Commerce experiences in their native language. It instills comfort that you can't get when you're using Google Translate to make a purchase from a Chinese web site. Wherever potential customers live, you need to present them with their native language if you want to convert shoppers into buyers.
5. Payment Methods
Sometimes Americans are shocked that the rest of the world doesn't use Visa and MasterCard to make purchases. In fact, 59% of shoppers will abandon a transaction if their preferred payment method isn't in place, and alternative payment methods are numerous. In China, for example, Alibaba's Alipay online payment system processed $519 billion in payments in 2013. Brazilians actually prefer to make credit card payments in installments or use Boleto Bancário, a cash-like bank transfer system. If you don't offer localized payment options, you lose buyers.
The few merchants who sell across borders — and do it well — have an opportunity to capture customers that their competitors can't touch. The best way to overcome obstacles to international commerce is to use services that automate complex, time-killing processes. And whatever you do, absolutely do not send toothbrushes to Algeria.
---
Ralph Dangelmaier serves as the Chief Executive Officer at BlueSnap Inc. Dangelmaier served as the President of Global Markets and Services at ACI Worldwide Inc. since September 2009 and its Executive Vice President of Global Markets since until August 2012. He served as the President of P&H Solutions Inc. (also known as Politzer & Haney Inc.) since 2002 and its Chief Executive Officer since February 8, 2006. Dangelmaier was responsible for developing corporate strategies, products, and services at P&H Solutions. His knowledge of the financial services industry, its people, and the corporate environment has directly resulted in P&H's sustained growth of 40% per year, for six consecutive years. He led a team of senior executives in developing long-term goals and partnerships with clients as companies implement their e-Commerce and cash management strategies. Prior to joining P&H, Dangelmaier held operations and sales positions at BankBoston, A.G. Edwards, and SunGard. He is a frequent speaker at cash management and other financial services industry events and conferences. He graduated from Stonehill College.