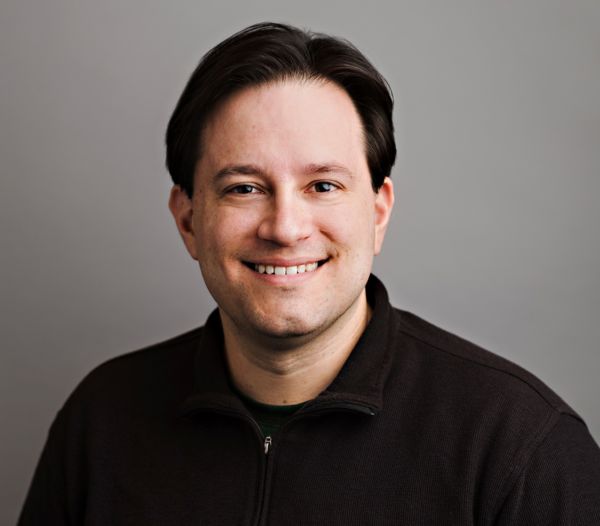 You may have plenty of masks, floor markers and plexiglass to go with your holiday inventory and festive in-store music. But have you really considered what your frontline needs to execute during this very different holiday shopping season?
Pandemic fatigue is spilling over into the retail experience. People are tired of rules and restrictions. Your greeters are getting screamed at about personal and constitutional rights because they asked people to wear masks. Your click-and-collect shoppers are communicating digitally with frustrated customers who aren't used to someone else shopping for them. Your contact center agents are trying to pacify upset callers who are new to online ordering or experience delivery problems. Even if these situations are the exception rather than the norm, they can cause major issues for your associates, customers and brand.
We're now entering a very challenging holiday period. Your seasonal sales strategy won't matter unless your frontline associates have the support they need to execute it. Here are the three training areas to focus on to overcome pandemic fatigue and ensure frontline holiday success.
De-escalation Checklist
Do your people know what to do to de-escalate customer situations and keep themselves and others safe? Your typical customer service training doesn't cover "pandemic-induced hysteria." Associates who have worked in your store for 20 years have not faced this kind of customer frustration, not to mention your 16- to 18-year-old employees at their first jobs. You must equip every associate with a practical de-escalation checklist so they are ready to deal with heightened customer emotions this holiday season.
The de-escalation checklist provides a framework associates can follow to find as safe and positive a resolution as possible for a challenging situation. Your checklist should align with your retail brand and include elements such as:
Look for potential conflict before it escalates.
Approach the situation with positivity.
Don't look at the customer like the villain.
State the rules and explain why they are important.
Know when to step away and get help from the right person.
Thank the customer for shopping at your store.
Take time to decompress after challenging situations.
Train your seasonal and existing frontline associates on how to apply the checklist in real-life scenarios. Reinforce key behaviors with daily training and coaching. Print out small versions of the checklist, laminate them and require everyone to carry one just in case.
Resilience Training
Resilience is more than a buzzword. It's a skill anyone can develop. According to resilience expert Dane Jensen, we all have a capacity for stabilizing ourselves when we're knocked off balance. Resilience training can improve your "stabilizer muscles," so that it becomes harder to knock you down and easier for you to get back up. This is especially critical as associates face more and more challenging situations during their holiday shifts.
Your frontline resilience training should include ideas associates can reference on and off the job to increase their resilience during times of great change. Help them approach situations with the right perspective and focus on what they can control. Emphasize the importance of empathy so they can acknowledge another person's emotions. Prioritize collaboration so people can solve problems together, not in isolation. Encourage reflection so associates learn from their experiences along the way.
Prioritize these resilience behaviors alongside your more familiar job training topics.
Manager Accountability
The willingness and ability of your managers to support your frontline teams will ultimately determine your holiday success or failure. They can't make a difference if they're stuck in the office handling administrative tasks or in the stockroom dealing with delivery issues. They have to delegate responsibilities so they can stay on the floor, front and center, and proactively head off challenging situations.
Make sure your managers are prioritizing the parts of their role that will help associates sustain resilience and overcome fatigue, such as:
Communication. Provide your frontline with consistent, timely updates on business changes. Adopt digital messaging so everyone can stay up-to-speed and avoid missing information because they weren't at the huddle.
Schedules. Make sure associates have their holiday work schedules ASAP so they can focus on work and avoid stressing about hours, pay, transportation and childcare.
Breaks. Enforce break policies during associate shifts. Make people step away even if they don't think they need it.
Check-Ins. Schedule one-on-one conversations with every associate in a quiet location to see how they're holding up and if they need any additional help. A quick hello as you walk by the counter in the store doesn't count.
Back Up. Stay visible. Step in to help associates solve problems before they escalate. Don't overrule their decision without a good reason.
Frontline workers have proven just how essential they are to retail success this year. They've relearned how to do their jobs while wearing masks and staying physically distanced from customers and peers. They've taken on new responsibilities to help you shift from in-store sales to home delivery and curbside pickup. Their willingness to keep up with change has been the reason you've been able to keep the doors open.
Now, you need them to keep going if you hope to maximize your holiday results. Some fresh seasonal workers can help support your fatigued frontline workforce, but to keep them all safe, engaged and productive, you must go beyond the basics. You must go further than the required health and safety tactics. You must provide the kind of support that will help them remain the hero of this story rather than becoming yet another victim.
Be safe. Be well. Be kind to the frontline.
---
JD Dillon is Chief Learning Architect at Axonify. He is an expert on frontline training and enablement as well as one of the most prolific authors and speakers in the workplace learning community. For 20 years, Dillon has worked in operations and talent development with some of the world's most dynamic organizations, including Disney, Kaplan and AMC. At Axonify, he builds technology, content and services that enable frontline employees around the world to do their best work every day.