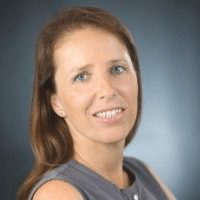 It was the advancement in technology that created the Internet and paved the road for the creation and success of the $2 trillion business we call e-Commerce. This market is projected to continue growing well into the future. While there are 12 to 24 million online stores in the marketplace, only 650,000 of them generate meaningful revenue.
Successful online retailers, extraordinary as they may be, are facing three major problems. Surprisingly, these challenges arise from the advancement in technology, much like the rise of the e-Commerce space itself. Not surprisingly, their solution is also born of the same fabric: tech advancements.
Three Main Obstacles
To imagine an e-Commerce site that has conquered these three challenges is to virtually draw Amazon's Jeff Bezos as a man made of the products he sells.
While Amazon is probably the closest existing example of dominating these three issues, they continue to face these challenges on a much grander scale.
1. Mobile Experiences
Many e-Commerce enterprises have been slow to adapt and adopt the technologies that can help them seamlessly transition from online retailers with Internet sales to cross-device retailers with cross-platform sales. Customers, however, have adopted mobile shopping habits and are demanding a mobile-first experience from e-Commerce businesses.
Especially for Millennials, which are now the largest generation, mobile shopping is becoming the primary retail experience of choice for the always-connected young generation, with shorter attention spans and an ability to broadcast their satisfaction (or dissatisfaction) across social expanses.
Creating a strong mobile experience is far more involved than having a mobile site that is responsive. Given these stats, enterprises are understanding the importance of a mobile-first strategy:
According to econsultancy, 88% of online consumers are less likely to return to a site after a bad experience;

According to Google's Mobile Playbook, 57% of consumers will not recommend a business with a poorly designed mobile experience; and

Dave Chaffey's Smart Insights tells us that 62% of companies that designed a web site specifically for mobile had increased sales.
But there is a big gap between knowing they should prioritize their mobile experience and actually doing it. One example of enterprise retail that dominates mobile-first strategy is The Home Depot, whose new mobile-first site added "user localization which allows users to access real-time inventory, pricing and aisle location for any given store, and more. The Home Depot's cost per macro-conversion has decreased by 75% since the mobile site launched."
Another example of a retailer that enhanced the mobile user experience and increased mobile conversion is 1-800 Contacts. They were able to realize "a 4.3% rise in mobile conversions. Moreover, the company markedly strengthened the overall user experience, which is a key brand differentiator in its crowded marketspace."
2. Cross-Device and Cross-Platform Retention
The technological advancements contributing to the increased demand for mobile experiences, however, have not kept pace with creating a mobile purchase ecosystem. Or, perhaps,the technology exists, but its adoption is lacking.
A report by Morgan Stanley uncovered that 91% of adults use smartphones. And yet, 70% of e-Commerce revenue is still generated on desktop.
The disconnect stems from a reliance and dependence on mobile as a researching device, not a purchasing device.
This too may be heavily influenced by the online shopping habits of Millennials, which Forbes coined as "shop-until-you-drop — but don't buy," explaining that 72% of Millennials research and shop their options online before going to a store or the mall. They explain that Millennials "view shopping as entertainment, which is more important to them than actually buying."
Being able to retain users as they continue their journey across multiple devices and multiple platforms is a need for enterprise e-Commerce sites that aim to dominate their niche.
Although digital retailers are aware of the trends, few have found ways to leverage these numbers to their benefit. There are two schools of thought.
One is to create a mobile shopping experience that far exceeds competition — one that is fun, secure, social, and easy.

The other is to use mobile as a medium to drive buyers back to desktop to complete the purchase.
Whether you choose to subscribe to the first, the second, or a hybrid of the two, to succeed as an e-Commerce enterprise is to retain visitors as their journey takes them on multiple devices and multiple platforms.
3. Shopping Cart Abandonment
The third challenge plaguing e-Commerce enterprises is the rising rate of shopping cart abandonment. A 2016 study, which combined research from leaders like IBM, Listrak, and Comscore, discovered that the average rate of shopping cart abandonment is 68.63%!
Digital retailers that can reduce this number have a potential to quadruple their sales.
Understanding the behavior of mobile visitors, browsers and shoppers is key to developing strategies to curb shopping cart abandonment, as well as retain users as they progress throughout the buyer journey on multiple devices, and create a mobile-first philosophy and take actions to realize it.
Technological advancements, like session replays, can give e-Commerce enterprises the information they need to derive insights that lead to proactive, strategic optimization based on actual user behavior patterns. In use at industry trailblazers like Walmart, T-Mobile, Fandango and Sears, these insights enable e-Commerce web sites and apps, where every micro-change can measurably impact revenues, to:
Pinpoint the exact cause of shopping cart abandonment;

Accurately gauge ROI from customization, personalization, and other optimizations;

Determine any roadblocks or unclear navigation; and

Ensure an optimum user experience for omnichannel digital customers, regardless of device or channel.
Armed with these four enterprise e-Commerce abilities, born of technological advancements, Amazon-sized success can be achieved by the sites that are ready to adapt and adopt these technologies.
---
Yael Tolub is the VP of Marketing at Clicktale, leading the company's worldwide marketing initiatives and driving awareness and adoption at global Fortune 500 companies. She has a global perspective of marketing, having lived and worked on three different continents (and counting!). Prior to Clicktale, Tolub held product and strategy roles in various companies, including MediaMind (today called Sizmek). She holds a LLB from Hebrew University and an MBA from MIT Sloan School of Management.