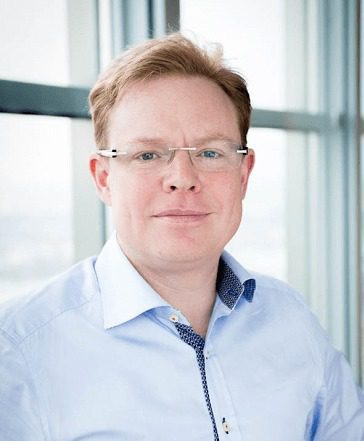 When people are asked to identify the undisputed king of online retail, one name quickly springs to mind: Amazon. Although China's Alibaba is technically bigger, Amazon rules as the global influencer of consumers and manufacturers alike. Its sales volume, pricing and delivery all seem to make all other retailers, both online and bricks-and-mortar, pale in comparison.
It may seem that little can easily be done to compete against such a goliath. But in fact there are downsides to being the biggest player in the game, and these can be exploited. There are many techniques that smaller retailers can use to win back market share and thrive. This is not done by going head-to-head with Amazon on price, but by capitalizing on agility to deliver services that attract customers with more than just low price alone. The solution comes down to one word: mobile.
Mobile technology boosts fulfilment. In today's retail economy, fulfilment is about getting what you want, when you want it and where you want it. Amazon, through its Prime service and enormous network of distribution centers, has taught consumers that patience is an unnecessary part of the transaction. A product purchased online from Amazon will arrive at the buyer's house in a very short time frame — maybe two days, maybe even one day. This level of service certainly seems hard to beat.
We now live in the age of Uber — a time when the one element more important than speed is personalization. Uber has made a profound mark on the world by dynamically matching drivers with customers — wherever they happen to be — through mobile technology. No dispatchers, no lines of cabs, no posting positions. Simply two people, customer and supplier, meeting each other through the borderless, frictionless medium of the mobile app.
The Uber model reveals the true value of same-day delivery. It is not raw speed, but predictability paired with flexibility. This reveals an Achilles heel in the Amazon fulfillment method, and that is the relative inflexibility of its delivery. The experience of receiving a package within 24 or 48 hours of purchase is nice, if you happen to be at home the moment the package arrives. But when you are not, this convenience can quickly turn into inconvenience.
Today's consumers live in a completely mobile society. The centerpiece of their existence is no longer their street address, but their smartphone, which travels with them wherever they go. This means that delivery and order fulfillment must follow suit, conveying purchases to precisely the time and place that the customer wants: a workplace, a coffee shop, a mall, or anywhere else. The notion of fixed home package deliveries is going the way of postal mail, phone books and land lines — no longer relevant, and far too fixed. Mobile consumers demand mobile service.
This gives retailers today an upper hand and an opportunity to out-maneuver Amazon, and here are 10 ways to do that:
1. Take advantage of one-click payment. Until recently, Amazon held the monopoly on this convenient, instant purchase feature — but with the release of ApplePay and AndroidPay, the option for customers to pay for their items instantly without going through a checkout process has become available to everyone.
2. Use crowdsourced delivery services to get purchases where they need to go. Uber does this for pedestrians who need rides, and companies like Deliv will do the same for purchases. Crowdsourced and essentially virtual, Deliv blends into a retailer's e-Commerce checkout page and coordinates fulfilment as a white-label service, ensuring that customer goods arrive where and when they are supposed to.
3. Use physical stores as distribution centers. Amazon has spent billions of dollars building distribution centers close to where customers live and work, but retailers already have this in place in the form of their brick-and-mortar stores. The storefront and sales floor might be appealing to the in-person shopper, but the place where the inventory exists can double as a distribution center, filled with products that can be delivered to the buying public who live or work within the 15-mile radius surrounding the store.
4. Emphasize "returnability." Handling returns is not an Amazon strength. But sometimes customers need to send things back. Whether a purchase is the wrong size, the wrong color, or just wrong, the ability to return it as conveniently as it was delivered — via the same crowdsourced delivery service — is a big draw. This offers customers the chance to exchange an item for a more suitable one, and provides the retailer with a powerful opportunity for upselling, cross-selling and increased customer loyalty.
5. Factor the delivery cost into the marketing budget. Customers should not have to pay for same-day delivery, at least not directly. It should be treated as a marketing/service benefit of the brand. Given that the true cost of Deliv-style same-day delivery is price competitive with next-day parcel services, and is lowering further as the density of the network of drivers increases, it becomes an investment that pays dividends.
6. Focus on apps. A web site is important, as long as it is responsive and can be viewed on a smartphone, but that's not where the action happens. Commerce belongs to the native mobile app. Consumers like spending time with apps, since they provide a superior user experience. Apps help guide the customer, making shopping easier and more enjoyable. They also guide the in-store sales associate — the chief catalyst of shopping satisfaction – delivering data that will help guarantee a highly individualized experience.
7. Remember today's demographics. Those who shop online are part of a growing majority. They want what they want and want to receive it promptly. Shoppers carry their smartphones with them everywhere. They expect consistency online and in-store, they expect deals and special offers, and will make some — or all — of their purchase decisions through online research, even if they do this while standing in the actual store. The smartphone is the centerpiece of the entire relationship, from initial discovery through to payment, delivery, and later, repeat shopping.
8. Capitalize on measurable data. Mobile apps facilitate greater inventory accuracy, allowing retailers to make deliveries from other regional stores to cover shortages. Data is also critical for rewarding store associates for proper omnichannel behavior: when stores can't measure what they have done, it becomes more difficult to pay commissions. Measurable data is also critical for fraud checks and for maintaining the integrity of deliveries.
9. Leverage existing retail partnerships. Small- and medium-sized retail businesses may consider themselves alone and underprepared for a personalized delivery approach, but in the U.S. for example, Deliv solved this challenge by establishing exclusive partnerships with the top six mall operators in the country. This gives individual retailers the benefit of economies of scale: teaming up with other mall tenants, including large anchors and big box stores, to establish a staging location for pickup as well as keeping the per-use cost of the service low.
10. Drive awareness. Customers need to know that these personalized services exist. They are willing to turn their attention away from Amazon if they feel it is worthwhile to do so, but this requires active, compelling and consistent presence on social media and across all other channels.
While Amazon continues to hold court as the giant among giants, the route to the consumer's wallet need not always pass across its smiling logo. Consumers are all very different, but they share a desire for an individualized and satisfying shopping experience.
Astute retailers who become fully aware of the true power of mobile will find the path to the customer is quite easy to trace. It is wherever they tell you they will be.
---
Stephan Schambach is Founder and CEO of NewStore. He is a serial entrepreneur with a proven track record of creating and growing successful tech companies in the United States and Europe. Under his leadership and vision, Schambach brought Intershop and Demandware to IPOs with multi-billion-dollar market caps. At NewStore, he is setting out to change the market once again, this time by solving the omnichannel problem facing so many retailers and brands. He has won numerous awards around the world for his technology and entrepreneurial leadership. He is also an investor in several software and green-tech startups.