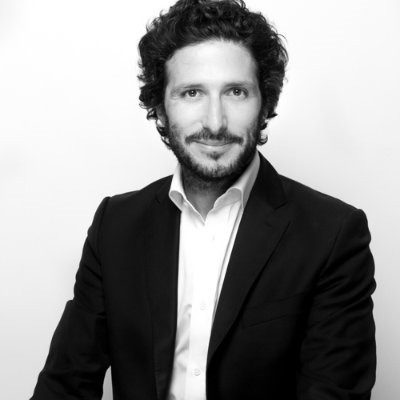 Recently, Best Buy USA abruptly announced that it was closing its marketplace after five years of operation. This decision comes amid exceptional growth in marketplaces around the world: they now account for 37% of overall online transactions.
Successfully launching and operating a marketplace cannot be achieved without planning, strong strategic vision, and commitment. Below are ten best practices you should absolutely consider when launching a marketplace.
Onboard Enough Vendors
It is only by sourcing products from a variety of vendors that you can ensure continuous product availability and breadth of choice. Competition amongst vendors will naturally ensure competitive prices and great quality of service on your marketplace.
It is never too early to begin recruiting vendors proactively for your marketplace. You should start by scoping established marketplaces, where active vendors are already sold on the concept and therefore easier to convince.
Conversely, you must make your marketplace attractive to them by offering the easiest onboarding and operational processes possible. This means automating actions, using user-friendly tools and making sure vendors have all the support they require.
Target The Right Vendors
Not all potential vendors have the willingness or internal structure to perform on marketplaces. Before committing resources to training and onboarding, you should make sure of the readiness of the vendor. Aiming for traditional suppliers or manufacturers is not always the best approach.
Active vendors in other marketplaces have an easily accessible track record, in the form of ratings and customer reviews. Use these to target potential partners. Likewise, look for vendors for whom your channel is strategic, not an afterthought. The more important your marketplace is to them, the better they will perform on it.
Track Vendor Performance
By now, you'll have understood that vendors are one of the cornerstones of a marketplace. Managing and tracking their quality of service is key to preserving your brand and making your marketplace a success.
You should therefore enforce high standards by automatically deactivating vendor accounts if their ratings dip below a certain value, or if their rate of response is too low. Automating this function is the only way of scaling it, and will inspire trust in consumers and good vendors alike.
Reliable vendors are a coveted resource; successful marketplace operators value their vendors, and make sure they feel valued.
Build The Marketplace Into Your Existing E-Commerce Web Site
Separating your e-Commerce web site from your marketplace defeats part of the purpose. A marketplace should be a natural extension of your brand universe. The long tail that it provides is key to secure sales of your core offering that the marketplace complements.
Halving your web site divides your traffic and attractiveness, lowers your ranking in search results and weakens your position with prospective vendors. Not only are you not capitalizing on your existing traffic, but more importantly you risk delivering a lower customer experience. Not to mention the added branding and marketing costs related to operating multiple portals.
Stay True To Your Brand DNA
A marketplace enables your business to change scale and offer a much greater breadth of offering; it should build and strengthen your identity in a product universe, rather than dilute it.
Although it can represent a pivot in business model, a marketplace is meant to grow your credibility in a universe, not create it in a new one. You should always either deepen or widen your product offering; in both cases, start building on what's existing.
Build Trust Through Transparency
As a marketplace operator you act as a trusted third party and you should be worthy of that trust by selecting the right vendors.
Consumers value transparency in the purchases they make. They are familiar with the marketplace model and already trust your brand as a shopping destination, so trying to hide the fact that a third party is involved makes no sense.
Being straightforward in showing who is making a sale also clarifies any after-sales service that might be required. A built-in CRM in your marketplace lets vendors and consumers communicate directly, but you still own the relationship.
Display High Quality Product Data
Building a marketplace is a difficult undertaking, but it should remain as simple as possible for the consumer. Aside from vendor transparency, this means making sure that product data is as exhaustive and consistent as possible.
Existing consumers are familiar with your existing product categorization; you should make sure that all your vendors' product data is coherent with that taxonomy, and that every new product sheet is up to your standards. Doing it yourself is not scalable. You should therefore provide vendors with the relevant tools to ensure data quality. Consistency is key to trust and an optimal customer experience.
Automate Processes
Manual processes are a drag on marketplace efficiency and profitability. They increase the risk of mistakes exponentially, lower the customer experience, and increase your overhead.
The only way to provide a unified sales experience across all channels is by automating data transfers. Likewise, providing automation to vendors enables a much faster onboarding and management process, driving vendor costs down and making your marketplace more attractive in the process.
Make It A Company-Wide Initiative
Opening a marketplace is a company-wide initiative. Although implementing and operating a marketplace is easily achievable with planning and preparation, making it successful requires effort and alignment by all stakeholders.
Integrating your marketplace with existing channels means that marketing, IT, Customer Support, Operations and every other department should be aware of marketplace objectives and aligned with them. Building a marketplace is not a siloed initiative within your organization.
Invest In Traffic
Jeff Bezos' famous napkin diagram illustrates the importance of investing in traffic generation. There are more e-Commerce destinations now than ever before, so you should make sure consumers are aware of your marketplace's existence.
Due to its greater offering, marketplaces naturally attract more traffic, but SEO and SEM can drastically increase the pace of growth.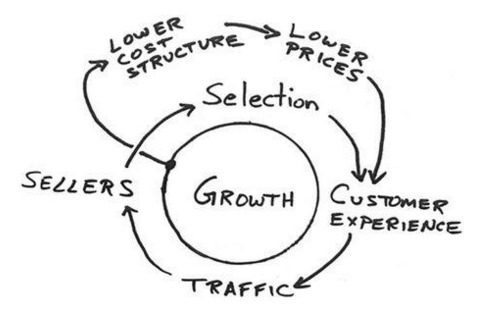 It goes without saying that a purpose-built marketplace platform will help avoid these classic mistakes by providing the right tools and processes.
---
Adrien Nussenbaum is CEO of Mirakl Inc., a provider of online marketplace technology and services. He is a serial entrepreneur with more than 14 years of Entrepreneurial and Business Development experience. After completing his studies at the HEC School of management (Paris), Nussenbaum started his career with Paribas Investment in Hong-Kong. He co-founded All Instant in New York, an enterprise instant messaging solution that was later sold in 2003. He then joined Deloitte's restructuring team where he advised many businesses that were in the throes of company turnarounds and transformations. Adrien co-founded Splitgames in 2006, a leading online video game Marketplace and content website acquired in 2008 by FNAC. Adrien then created and co-headed FNAC's new online marketplace business. At the beginning of 2012, he left FNAC to co-found Mirakl, which has become in less than three years the leading provider of online marketplace technology.