Apple Pay's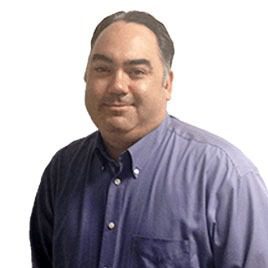 introduction last fall kick-started mobile wallet adoption into high gear. I chalk this up to Apple's ability to create excitement around its product launches while effectively streamlining and explaining the technology. After all, how many brands have potential customers on the edges of their seats during product release press conferences?
Now that consumers know more about mobile wallets and NFC payments, the market is beginning to materialize after a few stagnant years.
Google, well aware that not everyone is an Apple user, boosted its Wallet app by convincing AT&T, T-Mobile and Verizon to give up their stakes in the mobile wallet race and purchasing intellectual property from Softcard — the payments app created by a joint venture of the three wireless providers. Previously, customers of those networks had to either use Softcard for NFC payments or unlock their phones to be able to use Google Wallet.
Coming soon: Google's Android Pay, announced a few weeks after the Softcard acquisition, which promises more payment flexibility and security enhancements that Google Wallet's tap to pay functionality lacked.
Samsung also entered the fray when it announced its own payment solution — Samsung Pay. Perhaps the biggest problem facing mobile payments is the lack of vendors that have the hardware to accept these payments. Samsung claims it solved this problem by integrating mag stripe technology that is compatible with older terminals. While Samsung says this enables approximately 90% of merchants to accept its payment solution, it may be a moot point with the upcoming EMV deadline in October 2015 leading retailers to upgrade terminals.
Which company will win this race? The model pushed by wireless carriers, Softcard, never took off, which opened the door for device makers and software developers. This means there is room for more than one provider in the market. Apple Pay will almost certainly win its devoted iOS fan base. Android users, however, have more choices. My prediction: Android Pay wins out.
Most surprising in all of this, however, is the amount of control over payments that banks have been willing to relinquish. Why haven't banks and credit card providers created their own payment apps? These financial institutions might already be working on their own solutions. I suspect their involvement could be the next turn in this race.