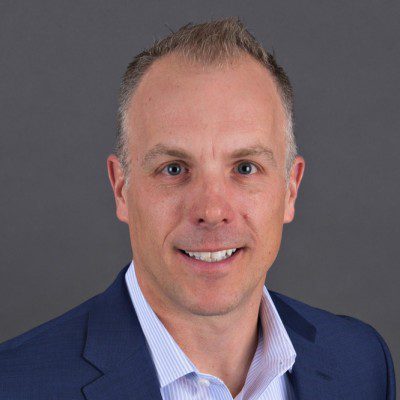 The GameStop saga continues. Its CEO recently stepped down, lawsuits are currently underway against Robinhood in response to the trading frenzy, and its shares are in a constant roller coaster amid many new developments.
The investment world continues to learn lessons when it comes to GameStop. A year of the pandemic at home with my two teenage sons who enjoy video games made me realize that GameStop can teach lessons in various industries, especially those in retail, on survival. I spent this year observing the GameStop spectacle and — coupled with my several years' experience managing pricing solutions and strategies at brands including Safeway, Academy Sports + Outdoors, and Kirkland's — it has shed some light on what to do, what not to do, and what we should do in the world of retail. 
Travis Scott's Fortnite Concert: A Case Study that Needs Close Attention
The rapper and producer held a concert inside the popular video game "Fortnite" and millions of fans watched his performance live while social distancing. According to Fortnite, via Twitter "more than 27.7M unique players in-game participated live 45.8M times across the five events." This was a smart way to create buzz and re-engage with target customers while keeping a game fresh. My kids, who are ages 13 and 11, were alongside millions of their peers. They knew when this event was happening and stayed home for it. A captive audience, only available on Fortnite, and its parent company Epic Games knew no one needed to leave the house to buy anything. 
Other brands have successfully executed partner collaborations like this, such as Red Bull, Formula One racing and more. Look at Target, which has done a fantastic job with its clothing lines, partnering with other brands to provide exclusive products that can only be purchased through Target (think: Hunter rain boots, Lilly Pulitzer, Joanna Gaines' Hearth and Hand Magnolia line, and many more).
Figuring out what works won't necessarily be easy. What can GameStop do to expand and extend its brand, create something for consumers that no other company can do? Selling consoles, physical games and accessories alone won't be enough. I'm not saying this is an answer but it would be interesting to see them collaborate with places like cruise ships or casinos (once social distancing orders are lifted) to expand the brand. If they're not coming to you, go where they are at instead. Experiences are a must for retailers and engaging customers where they're at is a must.
AI is Hot, but so is Going Back to the Basics
Enhanced analytics, AI and machine learning are the way forward. but retail needs a much simpler way to manage, execute and analyze its data. In my world of pricing, I have spoken to at least 100 omnichannel retailers this past year, and one common thread is the high-priority need for simplicity in how they get a smarter price to the end consumer.
ERP systems struggle with the speed required (multiple price changes per day); cost components that are hard to manage, aggregate and update price on; new competitors, new channels (not just brick-and-mortar with a web site anymore); data integration; understanding what my current 'live' price is; pricing by customer — and the list goes on.
A decade ago, some of these would not have been 'the basics,' but when the customer basics change, you need a pricing process and system that keeps up with it. This example of some customers finding 'hidden' lower prices is not isolated to Walmart (I am a huge fan of Walmart BTW). If these prices are being generated using machine learning-based algorithms, but the prices ultimately don't make it to the shelf tag for customers to see, the benefit is lost. If Walmart has this challenge, think about how much the smaller players are giving up. 
Leave no Channel Behind
If foot traffic isn't going to GameStop stores anymore, they're going somewhere else. Like many families, during the pandemic I am sure usage increased with our kids. In the last few years, we have bought a game console (Xbox), several controllers, headphones and controller charging stations — all without leaving the house. Many games are now free, with in-game purchases creating revenue via instant download capabilities from the console. Again, this practice didn't require any of us to leave the house. Many retailers see Amazon as a competitor. Several I spoke to this year now see them as a selling channel, with products either being sold under a white label brand or listed directly.
Retailers need to ask the same question GameStop is asking itself. Where does GameStop go to intercept the customer purchase? Where do you engage with consumers ahead of time by creating a selling opportunity for which only GameStop can benefit?  When channels are going away, how do you find or create new channels? Gaming as an industry is cutting edge and has proven to be a fun category when it comes to customer engagement. The purchase experience should be similar. Understanding the movement of customers can help retailers reach customers where they are at.
---
John Gilbo is an Enterprise Account Executive at Pricefx, where he puts into practice his deep experience in pricing strategy, client account management, software procurement and implementation and financial analysis. He formerly led pricing strategy at Kirkland's, Academy Sports + Outdoors and Safeway, where he was hands-on with AI-based analytical tools, retail strategy and change management. He is also an avid marathon runner and triathlete.