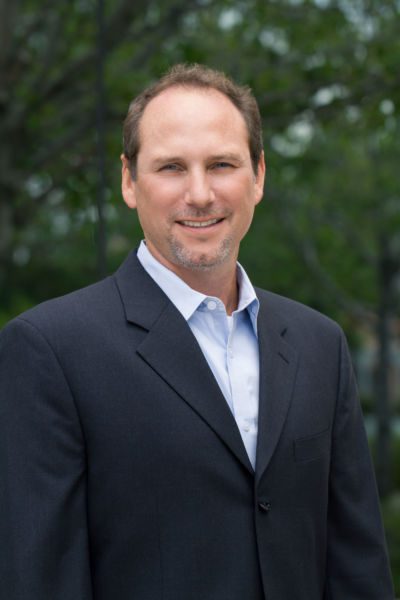 Everything is different today, thanks to COVID and its profound role in changing how we think, act, dine, connect, and of course shop. Retailers — and shoppers — should anticipate permanent change in shopping habits, or at minimum, steadily increasing reliance on ecommerce until a vaccine offers new options.
Recent retail data released by the U.S. Department of Commerce indicates consumers spent $146.47 billion online with U.S. retailers in Q1-2020, representing a 14.5% jump from the $127.89 billion spent in the same period last year. It is anticipated that Q2 will more clearly reflect the pandemic's impact on the retail industry as new data surfaces.
For retailers, it is an ideal time to reconsider overall offerings, customer services and even online marketing policies to ensure a foothold in the customer's expanding new world of online buying, notable for its ability to enable both social distancing and convenience. Success here relies on smart use of data, starting with recognizing that valid customer addresses matter to just about every step in the retail value chain. From optimizing supply chains to managing and reducing costs to preventing online fraud — retailers must get back to basics and understand the competitive value of good address management.
Address Data Leads the Way
Global address data that is standardized and formatted fuels downstream processes like change-of-address checking (NCOA), credit and identity validation, elimination of duplicate data, and data enhancements like socio-demographic characteristics. The same good data provides a foundation for master data management and the sharing of correct clean address data across the organization.
Through handy integration with platforms such as Online Shop, CRM, ERP and supply chain management, improvements can be realized in operations including payments, warehouse and inventory management, shipping, logistics, route planning and more. Consider the role of CRM systems in retail — correct address data can improve customer support and empower direct marketing campaigns to achieve higher response rates, which help retailers grow globally.
Global Addresses, Worldwide Impact
North America, China, Australia…wherever you are shipping goods, wrong addresses are costly today and beyond. While delivery delays and returned mail are front and center, with clear costs of time, materials and postage, losing an unhappy or mishandled customer is a much more significant competitive loss. These challenges apply to both domestic and international retailers, along with issues unique to each type of retailer:
Domestic shippers should leverage tools such as USPS® NCOA or non-USPS NCOA services, correcting addresses based on recent moves and avoiding delivery issues from the outset.
Maintain high-quality addresses to ensure smooth deliveries, for example via tools such as Suitelink/Address Plus that enable the addition of missing but known secondary suite info.
Residential delivery indicator (RDI) tools round out this effort by helping avoid residential delivery surcharges. Shippers can prevent address correction fees from carriers and reduce expenses by strategically selecting the most cost-effective shipper.
U.S.-based retailers shipping goods around the world must also manage steady cost increases in international postage. Address autocompletion and standardization are highly effective, considering the hundreds of international address formats and reducing keystrokes to allow only error-free data to enter the system.
Integrated tools also streamline the matching of names to addresses, creating a speedy and low-cost electronic identity verification (eIDV) "lite" type of fraud prevention. This is an important distinction from traditional eIDV processes which typically cost dollars per record — fine for enterprise initiatives, but less so for a mom-and-pop ecommerce entity. Tools that can easily match a name to an address for fractions of a penny per record are available today and provide excellent frontline fraud protection that reduces chargebacks for clear ROI.
57% of US shoppers have purchased from overseas retailer, and it is estimated that 95% of purchases will be made online by 2040.  In America, 47% of online purchase are made by credit card. Chargebacks, or a purchase that is contested after shipping, are part of this landscape and can result when a purchase is made with a stolen credit card billed using card-not-present protocols. Including paying back the cost of lost goods, merchants spend $2.40 against every dollar of a fraudulent purchase – a situation which can be tangibly improved with better identification operations that incorporate real-time address verification. For example, contact information or digital identity can be validated for plausibility. Shoppers that provide incorrect information may be declined for credit card use, blocking fraud as the event occurs and eliminating future losses.
Optimize Address Management Practices for the Win
The impact of sound address management practices can be demonstrated companywide — and so can address failures. Prioritizing excellence in address data offers a comprehensive approach that creates value at every step of retail ecommerce operations, summed up as faster, error-free order processing that drives customer satisfaction and loyalty. As millions of consumers worldwide develop and reinforce new online buying habits, retailers have an opportunity to win with better address management practices.
---
Greg Brown is VP of Melissa, provider of global data quality and address management solutions that span the entire data quality lifecycle and integrate into CRM, ecommerce, master data management and Big Data platforms. Contact him at greg.brown@melissa.com or via LinkedIn.