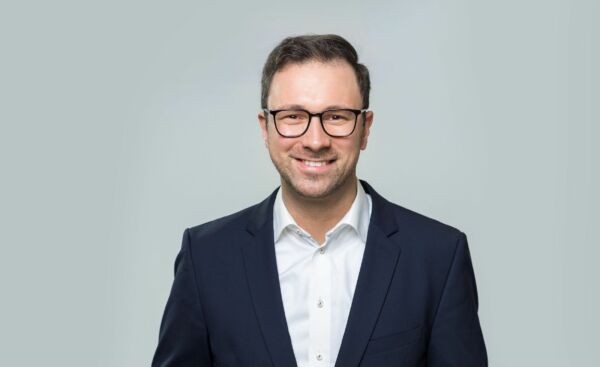 For many consumers, the concept of self-checkout is a welcome idea. It eliminates the need to interact with a store associate, and the technology gives shoppers a sense of control over that final in-store touch point. However, troubleshooting a self-checkout machine has proven to be excessively frustrating.
Case in point, accidentally scanning an item twice requires the assistance of a store associate to bypass the error, bringing the hope of a quick purchase to a screeching halt. One study even found that self-checkout can take four minutes longer than the wait associated with an employee-manned checkout. And emerging from a pandemic with hyper-awareness of physical proximity to strangers, the lines that can form waiting for an available terminal and the sanitization of the checkout after use aren't ideal either.
Scan & Go, in comparison, puts the power in a shopper's hands, giving them a self-sufficient and intuitive way to use their smartphone for checkout.
New Retail Habits and Expectations for Experiences In-Store
Giving shoppers the keys to drive their own checkout experience is a competitive edge pursued by many retail giants. Amazon Go's total cashierless option is one example, though the 'walk in, walk out' approach doesn't require hands-on participation by the shoppers themselves. The 2020 launch of Walmart+ brought with it a new Scan & Go feature in the retailer's app, and wholesale retailer Sam's Club extended its Scan & Go functionality last year to allow shoppers to pay at the fuel pump.
The relevance of these efforts is emphasized by a recent study, which found that 89% of Americans say it's important for grocery stores to use technology better (or more efficiently) to expedite the checkout experience. Furthermore, the perceived competitive advantage of Scan & Go is confirmed by a 2020 consumer survey, revealing that 81% of consumers would prefer to use their own device for in-store shopping.
The acceleration of ecommerce, plus online options like curbside or BOPIS, mean shoppers require even more from their favorite brick-and-mortar stores when they do venture indoors. Especially after the pandemic, consumers desire frictionless experiences that are high-tech and low-touch. Shoppers also appreciate having their health and safety prioritized, and enjoy having a number of options available for how their shopping journey can unfold.
Considerations for Evaluating Scan & Go
Before introducing a new product, feature or shopping channel, businesses are right to question potential user adoption. Is it something that customers will be excited about and embrace without too much hand-holding? Can you find evidence of existing customer behavior that would support a successful rollout of the technology? The fact that 85% of shoppers say they already use at least one retail app on their phones suggests that there may not be a big learning curve for Scan & Go to be adopted.
In using Scan & Go for checkout, customers are able to see the total dollar amount of their cart in real time on their phones. This eliminates any surprise at a cash register when a shopper goes to ring up the contents of their basket. In setting up secure payment ahead of time, shoppers can also skip queues and go straight to the exit when they are done shopping.
There are business impacts to consider in the risk-benefit analysis of offering Scan & Go to customers. Scan & Go is best suited for retailers that have easily transported products, ones that are considered low-involvement for a shopper to independently access, lift, scan and place in a cart. Embracing a Scan & Go checkout option may also require a reconfiguration of a store floor plan, adapting the exit to have a checkpoint for confirming proof of purchase through a QR code or digital receipt to mitigate shrinkage. For the unauthorized purchase of age-restricted goods, retailer apps can integrate ID verification into the app or at the exit.
Like any technology in the retail space today, Scan & Go isn't the optimal checkout avenue for every format, but it's one that many are evaluating in the quest to more readily empower shoppers.
Enhancing In-Store Shopping with Scan & Go
Scan & Go is a device-based, app-driven opportunity that gives shoppers more choice when they opt to shop in-store. Beyond the benefits to customers of a more efficient and enjoyable checkout experience, providing this checkout method can build customer loyalty through app features like in-store navigation or exclusive and personalized offers.
It's fast, it's intuitive, and it keeps customers safe. Scan & Go is not a fad, but rather a key offering for retailers to provide as they seek to give customers the power of choice in their shopping journeys.
---
Lukas Kinigadner is Co-founder and CEO of Anyline, leading the company since its inception to become one of the leading mobile data capture companies in the market. Before Anyline, Kinigadner founded several companies, including one of the first app agencies in Austria, and brings additional experience from the banking and consultancy sectors. Besides his role as Anyline CEO, he mentors young businesses and shares his expertise with other entrepreneurs starting innovative digital companies.