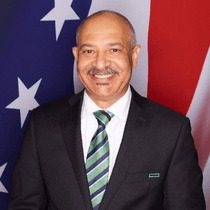 Over the last several months, the retail industry has experienced seismic shifts in how retailers operate day to day and connect with customers. The pandemic flipped traditional business models and practices on their heads as shutdowns occurred globally. Now, reopenings and re-closings are happening all over with constantly changing restrictions and guidelines. As these changes continue to push more consumers to modify physical shopping behaviors and shop online, retailers need to stay up to date on the rapid change in buyer habits and behavior in order to stay relevant and limit business risk.
Historical data, while not obsolete, isn't enough to adequately inform the current retail climate. In addition to changing customer preferences, retailers are experiencing increased risks around whether their supply chain will deliver on time, or at all, plus the risk of employees getting sick and possible legal repercussions around safety measures. Combining historical and real-time data, built around a strategy focused on real-time decision making — or the ability to receive and act on specific data within the shortest possible time-frame — supplies the best overall vantage point of the current landscape.
Take for example Kiabi. The affordable ready-to-wear global apparel company struggled to understand which of its marketing programs were performing well. A lack of fresh data and real-time insights held Kiabi back from maintaining the business agility needed as the market changed. To meet today's challenges, retailers need a strategy built on the following to support in-the-moment decisions.
Go Toward a Common Operational Picture
Situational awareness is key to survival right now. To be effective, retailers require a Common Operational Picture (COP), drawn from a complete dataset. A COP must paint a picture that all can understand and be easily refreshed so decisions aren't made on stale data. Without it, the risk of missing key information needed to engage customers on the front end and suppliers on the back end increases.
Kiabi knew it was missing this puzzle piece. By implementing the right tools and strategy to support real-time decision making, the company can now analyze both historical and real-time data — sourced from over 20 million customers — to understand which campaigns are working and make the best informed decisions on moving the business forward.
Become Data-Guided vs. Data-Driven
Building on the COP is the idea of being data-guided vs. data-driven. While data-driven has been the industry standard, it relies solely on the data generated under normal business conditions, and does not take into account different perspectives and experiences (provided by the COP) in uncertain times. This is a necessary consideration as a broader set of stakeholders, who need data in a more easily digestible state, become involved. Being data-guided allows retailers to tap into past experiences while also using fresh and recent data as a guidepost for decision making in the moment.
This approach allowed Kiabi to more dynamically price and promote its clothes. Iteratively using analytics on fresh data to determine where its marketing strategies were most effective — and why — Kiabi better understood which marketing campaigns were resonating with customers, such as customer loyalty programs, special promotions and more.
Be Prescriptive While Still Being Executable
Data for the sake of data is not helpful if actionable insights aren't the end result. A strategy that bakes in real-time analytics to support live decision making goes beyond just the next steps to take. Rather, it helps retail brands plot a course, backed by speed and accuracy, to better serve customers in the long run.
For instance, Kiabi saw a 200X increase in performance and response time that allowed it to meet the demands of its customers in real time. Collectively, across Kiabi's 500 outlets and more than 20 million global customers, the company's ability to execute data-guided decisions based on real-time and historical analytics shows a direct connection to better customer engagement and loyalty.
Every Moment and Decision Counts
There continues to be strain on the decision-making process for the retail industry. Whether the wrong decision is made too quickly, or the correct decision is made too late, it all counts even more right now. Retailers need to be able to effectively iterate in order to course correct in these instances, understanding where and why an error was made and quickly making new, data-guided decisions.
Flexibility is key and retailers must react quickly to the sharp twists and turns of the current landscape. Employing all data resources at their disposal allows for more agility in the moment, and a chance to not only survive the current climate but see success through it.
---
Lewis Carr is Senior Director of Product Marketing at Actian. In this role he leads product management, marketing and solutions strategies and execution. Carr has extensive experience in cloud, big data analytics, IoT, mobility and security, as well as a background in original content development and diverse team management. He is an individual contributor and manager in engineering, pre-sales, business development and most areas of marketing targeted at enterprise, government, OEM and embedded marketplaces. Prior to his time at Actian, Carr developed his career at HPE, Oracle, BEA, Sun Microsystems, Motorola and SRI International, and founded Prism Technology Marketing.