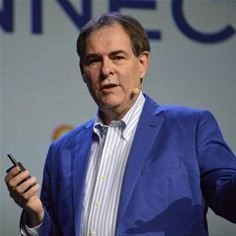 The retail industry is evolving at a rapid pace. At the heart of omnichannel retail organizations is the contact center, which serves as a main hub for customer interactions. In the past, the contact center may have been considered a source of overhead, but today, they can be a revenue generator for the retailer, with the potential to help increase sales and customer loyalty by delivering a superior customer experience.
To achieve this goal, however, retail contact centers will need to move rapidly to adopt secure technologies that protect both the retailer and its customers alike during transactions, all while providing a seamless customer experience. Data breaches and leaks have become too commonplace in the retail industry, and just one lapse in security can be enough to cause costly compliance fines or permanently damage a retailer's brand reputation or customer loyalty.
Here are five top tips for retail contact centers looking to ensure data security, compliance and privacy while providing a frictionless customer experience in 2020:
Know where your risks lie: Step one is complying with Payment Card Industry Security Standards (PCI DSS). Ensuring compliance with PCI DSS will provide baseline protection from payment fraud and significantly reduce the risk of a data breach. The U.S. government has also outlined a NIST Cybersecurity Framework that highlights best practices for mitigating cybersecurity threats. If you're accepting payments online, via web chat, or on the phone, it's paramount to ensure PCI DSS compliance. Failure to comply can result in fines anywhere between $5,000 – $100,000 USD per month.
Insist on continuous security education: Human error has been one of the main causes of some of the largest data breaches to date. Ensuring that your entire staff is well educated on cybersecurity best practices is critical. Security-trained team members are far less likely to click on a suspicious link in an email and become the victim of a phishing attack. Annual security trainings are not enough. Advocate for continuous security training to make sure your staff understands the current IT security threats facing the business and all the ways cybercriminals may attempt to hack into internal IT systems.
Think omnichannel with every technology purchase and partnership: Ensure all technology products cooperate with upcoming legislation policies like the California Consumer Privacy Act (CCPA) and the need to create a frictionless customer experience across every buying channel. Also be sure to outsource operations to third-party service providers that meet convenience, compliance, security and data privacy needs seamlessly. Don't settle for less, because incorporating a partner with poor data security practices can be detrimental to your business as well as your customers.
Stay aware of privacy legislation changes on a global scale: The European Union's General Data Protection Regulation (GDPR) is creating a ripple effect around the globe, and consumers in other countries expect their governments to update existing and antiquated privacy laws. As such, the coming years will likely bring an increase in legislation that can jail CEOs for violations — such as a recently introduced bill being considered in the U.S. Senate. Make sure your team is aware of upcoming privacy legislation, and that your organization isn't caught off guard with compliance costs. Budget accordingly.
Keep sensitive data out of the contact center: Hackers can't steal sensitive data that you don't have. Contact centers should utilize new technologies, like dual tone multi-frequency (DTMF) masking and secure digital payments platforms, to ensure sensitive payment card data that's collected goes straight to a payment service provider instead of being stored within the retail contact center's network infrastructure. Ensuring sensitive data doesn't reside in your contact center can mitigate the risk of a data breach and drastically reduce PCI DSS compliance costs, since there's no data available to fall within the scope.
Retailers that take data security and compliance seriously will gain more trust from their partners and customers. Without having to worry about data security and compliance issues, you can focus on expansion, providing new services and ensuring customer satisfaction. With these five tips, retail contact centers can mitigate the majority of their concerns. That said, always ensure your organization is well researched and educated on the latest security and compliance best practices to ensure sensitive data isn't put in harm's way.
---
Gary Barnett, the CEO of Semafone, is recognized worldwide as an authority on contact center and unified communications technologies and solutions. With a proven track record for delivering outstanding leadership and stakeholder value throughout his 30-year career, Barnett has been recognized by the contact center industry with a Lifetime Achievement Award. He received his Bachelor's of Science degree from Western Kentucky University.