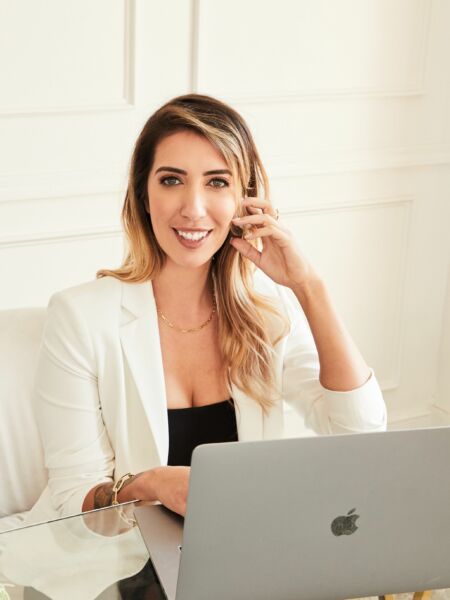 Buy now, pay later (BNPL) is to ecommerce as layaway was to brick-and-mortar retail, but with instant gratification. This tender type option has rendered some much-welcomed results for stressed retailers, including 60% increases in average order value and a notable 20% increase in conversion rates, according to Klarna. The timing is good for consumers, too, with one-third of consumers already having tried BNPL. BNPL helps households purchase items that might otherwise be too costly and allows them to avoid late fees on credit cards. 
For retailers, BNPL does have its considerations. The actual performance varies across categories of retail, and additional commission and transaction fees associated with BNPL eat further into margins already impacted as a result of things like increased saturation and cost of media. Even with these challenges, investing in BNPL can be a big boon for retailers, especially when strategically positioned, targeted and used to nurture the long-term relationship between the business and the customer. With beauty leader Sephora reporting a 35% increase in average order value (AOV) and fast-fashion giant H&M with an 11% increase to conversion rates, it is difficult to argue with BNPL as a path to driving results.
As BNPL consumer interest continues to climb in 2021, retail marketers should consider a few ways that the payment option can help not only drive conversions, but also ways to market to those customers post-purchase.
Nurture During Purchase Using BNPL
Retailers can encourage customers to build larger carts given the relief that BNPL provides on the immediate cost to the customer. For example, add cross-sell or upsell personalized product recommendations with BNPL marketing to abandoned cart emails. AI-driven recommendations can help showcase items that are typically purchased together. If someone is going to buy an Xbox, they might also be interested in a headset or controllers. Retailers also can control overall margins a bit by thresholding offers when BNPL tender is selected, for example offering "$20 off $100 when you check out using Klarna."
Retail marketers also can use BNPL insights to reduce and recapture cart abandonment. One option is to retarget customers who have had items that have been in their cart for an extended period with messaging to check out using BNPL, giving them a new reason to convert. The offer can accompany one that gets applied regardless of tender type selected, but with BNPL the messaging can present a much lower psychological spending threshold for the customer. Online retailer Fashion Nova promotes its BNPL service Quadpay along with a 30% promo code within its later abandoned cart reminder touch points.
Drive More Purchases with BNPL Repeat Tactics
Once someone has selected BNPL, that information can be used for targeting and segmentation to personalize future messaging. Post-BNPL purchase segments to consider include aspirational buyers who used BNPL to make high-value purchases. This group can be reminded of this payment option for gifting holidays or even birthdays. Another segment includes frequent BNPL purchasers at low-cart values, who may be low on funds due to the nature of the times but likely are good customers. These customers may appreciate being the first to be informed of clearance and liquidation sales, and may like coupons and other deals.
Across segments, retail marketers also can drive repeat purchases within the installment period using targeted bounce-back promotion tactics over email. Hybrid execution of a payment tracker and offer countdown timer can encourage action while also informing purchasers of their payment status.
BNPL also can help engage loyal customers who are simply not showing the same shopping behaviors as they had before. The pandemic has impacted discretionary spending for many Americans and the best customers are likely included in those affected. Show love and commitment to a long-term relationship with things like a targeted "We miss you, we'll be here when you're ready" campaign, with a callout for a BNPL payment option. Retailers also can identify items carted but not purchased for a later retargeting email triggered if the item goes on sale, for example.
Promote Acquisition and Support Growth Marketing
The best BNPL approach, like much about retail marketing, is founded on coordinated data that drives a cohesive omnichannel strategy. Klarna asserts that BNPL purchasers need to produce a 20% increase in 30-day purchase frequency at healthy margins. To hit that mark and sustain it for the long term, retail marketers need to stretch beyond their owned properties like their site, mobile or email.
Building BNPL lookalike audiences in Google and Facebook can help to drive scale. New customers may also be acquired with BNPL positioning in paid social ads and corresponding email welcome series using acquisition source. Additionally, retailers can draw new customers by incorporating a promotional campaign strategy, like the 25% off sitewide AfterPay promotion Forever21 ran in Spring 2020.
Using a longitudinal analysis for these tactics helps retailers understand both incremental gains and long-term metrics associated with BNPL customers. Some customer segments that use BNPL may be less valuable in the short term, but they may purchase more frequently and end up with a high customer lifetime value. It's important to work with the business intelligence team, email and multichannel providers to provide this analysis in both the short and long term.
BNPL opens conversion opportunities for current customers, but also may make a brand more appealing to people who otherwise didn't consider it. Burying BNPL within the checkout process limits the tender type's ability to drive value. By incorporating messaging, insights and targeted messaging for BNPL across marketing and purchase channels, retailers have a much better chance of getting value from it.
---
Monica Deretich is a Retail Advisor to Sailthru and a proven leader specializing in strategic data-driven marketing, focusing on the customer experience within B2C ecommerce. Deretich brings over a decade of experience focusing on CRM, including specialization within email, mobile, SMS, social media, retargeting and direct mail marketing. Her expertise and passion for personalization is centered around the idea of having a 1:1 dialogue with consumers, believing it is the key to increasing both engagement and lifetime value. She began with positions in email marketing and CRM at Hot Topic before joining TechStyle Fashion Group as VP of Marketing & CRM for JustFab. Currently consulting, Deretich seeks to help brands create and maintain relationships with their consumers through personalized customer journey experiences.