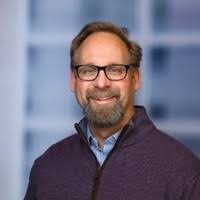 Due to the rise of e-Commerce and one- and two-day shipping, consumers expect their shipments quicker than ever. As a result, retailers and their supply chains are more incentivized to prepare for unforeseen turbulence that may present itself in the future.
Maximizing predictability across data-sharing platforms, adapting response mechanisms for when disruptions occur and establishing streamlined business rules all serve to mitigate potential issues across supply chain systems. Similarly, having proven emergency response rules in place allows for greater predictability and management when disruptions do inevitably occur.
Multiple factors play into this lack of supply chain resilience, from extreme weather to international trade wars.
Cloud Migration
Extreme weather poses a significant threat to the smooth operation of supply chains, with floods and fires being the two primary disruptors. The overall economic impact of natural disasters is significant. In the wake of Hurricane Dorian in 2019, there was a 25% decline in foot traffic at apparel stores, a 14% drop-off in restaurant traffic and a 32% dip in outlet center foot traffic, according to CNBC. Although the economy can quickly recover from such setbacks, suppliers and small business owners generally suffer at a greater cost, with roughly 40% to 60% of small businesses never re-opening their doors following a disaster. Because weather is difficult to predict, preparing supply chain systems for natural disasters is non-negotiable.
Fortunately, the prevalence of Internet-based solutions paved a virtual pathway for organizations to completely transfer transaction and inventory records to the cloud, eliminating the need for on-premises EDI or other supply chain-related systems that could easily be destroyed by flooding or fires.
To decrease weather impact to physical supply chains, consider a more diversified approach for storing physical inventory. This is particularly relevant for high-growth organizations seeking to expand and provide a greater volume of products to their customers. Rather than build a supply chain structure within a single region or location, spreading resources across climates and routes creates more flexibility in the event of a natural disaster. When coupled with cloud-based EDI and other supply chain integration solutions, the costs of operating on a multi-state or international level become less daunting and logistically less risk-averse.
Trade War Impacts
Geopolitical upheaval and unrest are among the most extreme factors when considering how to restructure and disaster-proof a supply chain. For example, the implications of the mounting trade war between the U.S. and China are predicted to cost businesses and consumers over $3 billion, specifically due to high tariffs applied by both countries. Supplier relocation is also a viable remedy to unexpected operational and assembly costs abroad, and if enough components within your supply chain structure are diversified across multiple nations, trade conflicts may not be as much of a challenge. However, two diverging paths have emerged that provide additional options for businesses seeking to proactively protect themselves and their products.
On-demand warehousing seeks to resolve challenges associated with inventory fluctuations in response to the turbulent tide of international trade, by renting out warehouse space to companies that otherwise could not afford it. Because of this, when international tensions arise, suppliers with existing inventory management systems have greater flexibility to reserve enough domestic inventory before tariffs are issued, storing their product in the United States before it becomes too costly to do business in the affected region.
Alternative Fulfillment Options
In order to avoid supply chain disruptions like extreme weather and trade wars, businesses need to seek out fulfillment methods that help mitigate these disruptions. One example is drop shipping, a rapidly-growing fulfillment method that enables manufacturers to ship directly to consumers. Drop shipping is transforming traditional supply chain structures due to online shopping and the ability to rely on virtual or real-time inventory management. Drop shipping reduces the need for warehouse storage and a high volume of closely accessible inventory. Manufacturers and wholesalers can establish their own lines of communication and transport with customers. In doing so, customers enjoy more affordable pricing, and suppliers can maintain a larger profit margin. Supply chain structures set up for traditional retailers would still be impacted, but the difference can be compensated for if drop shipping is effectively implemented.
Solutions to supply chain disruption patterns have recently been driven by technological advancements that have paved the way for profitable and streamlined management systems, allowing for better planning when disruptions do occur. Human error and the inability to keep up with fast-paced growth is still a challenge many businesses face. Weather events and trade wars will not disappear, but neither will suppliers — making advancements such as cloud data storage and drop shipping all the more relevant. Undoubtedly, retailers will be forced to adjust how these technological solutions affect their business with suppliers, and as the industry continues to morph, so will the structural solutions surrounding it.
---
Peter Edlund is a founding member and Chief Solutions Evangelist at DiCentral, a global B2B integration company, with over 20 years of solving complex supply chain integration problems. Edlund is passionate about helping people in the retail, automotive and healthcare industries achieve revenue growth through a better understanding of connected commerce.