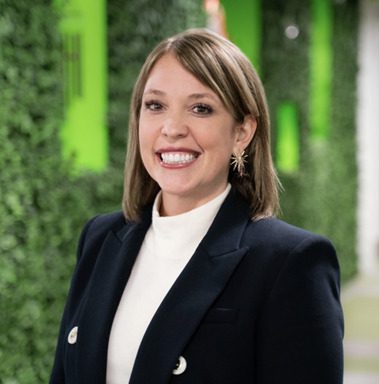 In America and all around the world, the long, slow climb back to normal is well under way. Some COVID-era restrictions remain, but with vaccines continuing to roll out and optimism in the air, it's a perfect moment to consider what this summer might look like for shoppers and retailers.
Before we talk about summer, let's appreciate a few learnings that were revealed in a recent survey by RetailMeNot of 5,000 American consumers:
COVID has and will have a lasting impact on shoppers, driving them to make advanced purchases and have a greater interest in instant savings;
Deal-seeking is more important than before, with 70% of consumers saying it's more important to them than it was a year ago;
Two-thirds of high earners ($75K+) are likely to increase their spend in 2021 across all categories, including groceries, clothing, technology and more; and
Travel and dining out are at the top of people's wish lists as they emerge from their forced hibernation.
Dreaming of travel. If travel restrictions continue to be lifted, it sounds like people are in the mood to splurge. According to a recent survey by RetailMeNot, some 59% of respondents said they were willing to spend an average of more than $2,000 on a trip if those pesky travel restrictions ease. Among those willing to spend on travel with eased restrictions, 64% would spend at least $1,000 on their expedition. The top travel destinations for respondents were the beach (22%) or a destination outside the United States (21%). Gen Z and millennials surveyed were significantly more likely than older generations (17%) to want to travel abroad.
As summer approaches, people are itching to get out and (according to our data) spend, either at shops close to home or as far away as travel restrictions will allow them to go. In terms of travel, many U.S. states are relaxing their lockdown guidelines as COVID risks and caseloads subside. Internationally, it's still a mixed bag, rife with limitations and caveats depending on the desired destination. For example, some parts of Europe are open to Americans (hello, Greece and Croatia). While more countries are expected to open up in June and July (come on, France!),it's largely a wait-and-see approach for travelers looking to leave the country right now.
Money in pockets. Both consumer confidence and spending are on the rise as the economy shows signs of stabilizing. Between tax refunds and stimulus checks, many shoppers have found themselves with some disposable income they are looking to spend, especially after a year like 2020. Recent RetailMeNot data in partnership with Kelton Global reveals that roughly 63% of Americans are expecting a tax refund. Of those people, 48% will put it in savings, 31% will pay off debt and 22% will invest.
What else should retailers expect going forward? Consumer spending will continue to spike, likely reaching record levels in the second half of this year as life resumes normalcy. Online shopping will remain a focus due to lingering safety and convenience considerations, but in-store will come roaring back as vaccinations roll out and restrictions loosen.
Shopping holidays will be bigger than ever, driven by longer deals, deeper discounts and increased category breadth in the promotional space. With many seasonal moments and shopping events on the horizon, including Memorial Day, the back-to school shopping season and Amazon's infamous Prime Day (which has yet to be announced), consumers and retailers alike have much to look forward to.
Congratulations to all the brands that weathered the storm. Better days are here and all signs point to promising days ahead. Here's to embracing the opportunity.
---
Lauren Cooley is SVP of Retailer and Brand Solutions for RetailMeNot. She leads the company's efforts to deepen relationships with the nation's top retailers, brands and restaurants. Cooley's responsibilities include aligning across portfolio organizations to broaden revenue opportunities and bringing the needs of advertisers to the forefront of the product development roadmap. Cooley joins RetailMeNot with more than 20 years of sales, leadership and operational success across media- and technology-focused organizations. Prior to RetailMeNot, she served as a SVP of Sales at iHeartMedia, honing her client-centric approach combined with data to secure, retain and grow client partnerships. Previously, Cooley served as the COO of Signal360, a New York-based proximity marketing platform. She graduated from Southern Methodist University with a Bachelor of Arts in psychology.