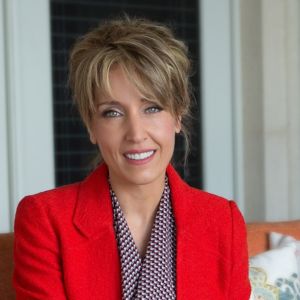 It's not exactly newsworthy to point out that coronavirus is negatively impacting merchants in a wide range of verticals. Travel and entertainment were among the first to feel the pain, but everyone is experiencing some level of disruption at this time.
On the upside, e-Commerce is seeing a surge of activity as more and more consumers stay home. In one recent survey, 21% of respondents said they were doing more online shopping now than before the crisis began. That's great news for online sellers…but still not without reservations.
First, while consumers are reporting more online activity right now, there's the possibility of collapsing consumer demand in mid-term forecasts as the economy grows unstable. This would be increasingly likely if the emergency conditions forced by the outbreak drag on.
There's also the growing risk of fraud in our current situation. The FBI Internet Crime Complaint Center recently issued warnings about fraudsters sending fake CDC emails and building phishing sites designed to steal consumers' information. Other bad actors prey on fear and anxiety to sell fake goods. UK consumers, for example, have already lost more than $1 million to counterfeit items.
The Coronavirus Chargeback Threat
As if that weren't bad enough, retailers also have to contend with an increased risk of chargebacks.
Most merchants in the digital space are familiar with chargebacks to a degree. These payment reversals mean lost revenue and merchandise, plus additional nonrefundable fees even if the seller ultimately wins the dispute. On top of the direct chargeback costs, indirect losses like false declines, margin compression and return fraud may already cost global businesses well over $100 billion annually.
That's bad enough under normal circumstances. It's particularly worrying, though, with the added challenges that could be imposed by the coronavirus outbreak:
Supply Chain Disruption: Sellers could face limited inventory as domestic and international suppliers shut down. This could mean backordered merchandise, frustrated buyers and canceled orders.
Labor Crunch: It will get harder and harder to operate at full capacity as more workers are forced into quarantine. This will impact vital operations like order fulfillment.
Service Delays: Retailers could face a higher-than-normal volume of customer service inquiries while having reduced capacity to manage them. This means longer wait times for customers.
Delivery Delays: Delivery services like USPS, UPS and FedEx will face labor shortages of their own. Even though it's out of merchants' hands, customers could still blame them for delays.
Market Shakeups: It's hard to make mid- to long-term plans with so much volatility and uncertainty in the market, leading some businesses to put off necessary investments for future growth.
That's far from an exhaustive list; for instance, we didn't cover friendly fraud, which occurs when a buyer files a chargeback without the necessary justification. It could be due to buyer's remorse, or maybe because the buyer gets sick of waiting for delivery. Either way, research suggests friendly fraud losses were already set to reach $50 billion by the end of 2020, even before the outbreak started. It's hard to predict with any reliability, but friendly fraud cases are almost certain to rise due to the coronavirus as buyers become more comfortable filing disputes.
Can Merchants Stop Chargebacks?
The longer-term ramifications of the outbreak are yet to be seen. All we can reliably forecast is that the situation will get worse before it gets better. In response, we recommend merchants immediately ensure compliance with business best practices, including:
Employing a multilayer fraud strategy to identify new attacks;
Sharing contact information and encouraging customers to use the proper service channels;
Emphasizing fast, quality service across all channels of contact (phone, email and social media);
Using chatbots and other AI tools to resolve or expedite customer service inquiries;
Simplifying any subscription cancelation process; and
Keeping in close contact with buyers, and notifying them of any delays as soon as possible.
There are other important steps retailers can take to reduce long-term risk exposure. For instance, the Visa Merchant Purchase Inquiry tool can enable banks to automatically recall transaction information, potentially preventing disputes. Retailers can work with a facilitator to easily integrate with this tool and stop chargebacks before they happen.
A business continuity plan, or BCP, is also a very helpful guideline for emergency situations. While it would have been ideal to have a BCP in place prior to the outbreak, merchants can still develop and refine their plan even during a crisis.
Building A BCP As You Go
A business continuity plan should be a detailed, thorough plan to prevent interruption of business during a crisis. That said, it's still possible to develop an improvised BCP for the current coronavirus outbreak.
A BCP should be firm enough to provide meaningful guidance during a crisis, yet adaptable to respond to countless different variables. The first step should be to identify business vulnerabilities; for instance, one should ask:
Where is all merchandise sourced and stored?
How adaptable are the business' off-site communication capabilities?
Can order fulfillment and customer service be conducted in a decentralized manner?
Who has reliable access to the business' facilities?
Step two is determining the best approach to address those vulnerabilities, and developing a strategy around them. For example, if a merchant's facilities become inaccessible due to quarantine, they need to identify the best response in that situation. They may be able to use remote fulfillment or find third-party assistance. If not, it could be necessary to temporarily suspend new orders or place all inventory on backorder.
The third step is to refine the plan over time. If better solutions are identified, or some components of the plan are found ineffective, then it's necessary to adjust. Even once the worst of the outbreak is contained and things start getting back to normal (or something like it), merchants should take the lessons learned and use them to inform their plans and procedures moving forward.
The New Normal For Online Retail
It may be a bit naïve to say things will ever get back to "normal," as we understand it now. This isn't something we can afford to take lightly. The COVID-19 outbreak isn't a minor or temporary roadblock, and I think that regarding it as such shows a lack of understanding of what's at stake.
This outbreak is causing a sea change in the market even as we speak. With the right procedures and practices in place, though, merchants can emerge from the crisis stronger than ever, ready to tackle the challenges of a post-coronavirus marketplace.
---
Monica Eaton-Cardone is an international entrepreneur, speaker, and author. She possesses more than two decades of experience in the e-Commerce space and is one of the world's leading experts on payments and consumer disputes. She is the Co-Founder and COO of Chargebacks911, a global risk mitigation firm helping online merchants optimize their profitability through chargeback management. Chargebacks911 has more than 350 employees globally, with offices in North America and Europe. Eaton-Cardone has appeared at business and technology conferences all over the world, and her writings have been featured in numerous publications including Forbes, The New York Times, and The Wall Street Journal.