At the RetailX event in Chicago this June, Chris Walton, CEO of Omni Talk and Third Haus, will present a session titled: Universal Truths Predict Where The Store Of The Future Is Headed. One way to interpret that title is to say that the "Store of the Future" is already here — or at least certain elements of it already have been incorporated into retailers' brick-and-mortar offerings.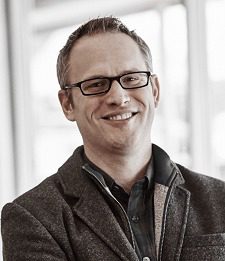 "There are already contemporary examples of the 'store of the future,' both here and especially overseas," said Walton in an interview with Retail TouchPoints. The choices that retailers make now are about which forward-looking elements to use in their own physical stores.
Retail TouchPoints (RTP): Where are you seeing the best examples of a 'store of the future' today?
Chris Walton: You can look to China for examples of how futuristic and far out physical retail will get. Their Freshippo supermarkets, for example, have added five new store formats in 2019 alone — each one designed for a specific set of customers and type of shopping trip. For example, there are Freshippo Farmers Markets, designed for price-sensitive consumers living in residential neighborhoods on the outskirts of top-tier cities. They offer fresh produce sold in bulk and daily essentials, but the experience includes digitally enriched features and 30-minute delivery services. And in the U.S., Amazon Go has moved the conversation forward, featuring elements based on computer vision technology.
RTP: How can, or should, other retailers use these elements in their own physical stores?
Walton: A lot of those decisions depend on the brand, the products and the business model. But every brick-and-mortar retailer has to deal with five psychological elements as it tries to meet consumers' requirements. These are:
The convenience factor, with the store collecting and offering multiple products the consumer wants;
The inspiration humans get from shopping;
The immediate gratification aspect of being able to buy something and take it home immediately;
The tactile 'feel' of the store and its products, which gives shoppers more confidence in their purchase; and
The social aspect of physically being somewhere with other people.
Brands will need to decide how much they want to dial up, or dial down, each of these elements for their own stores. And the experiential factors are the only ones that are fully defensible from e-Commerce competition. Even immediate gratification can be addressed online with faster deliveries, and free returns are making the tactile elements of shopping less important than they used to be.
RTP: How much of an impact has mobile played in shaping the store of the future?
Walton: The domination of mobile is fundamental. E-Commerce was the first step change, and the second was the iPhone and all of its apps that eventually supercharged the impact of social media. Now there's a younger generation comprised of mobile natives. The confluence of all those things is incredibly powerful — people have a remote control for commerce in their hands at all times. If I can get the "convenience" factor of shopping with the click of my thumb, and have the product sent to me so soon, the "immediate gratification" aspect of physical retailing doesn't even enter the equation.
Additionally, many consumers may be more inspired by what they see on Instagram versus what they would see in a store — and add to that the fact that interactions on social networks are 100% personalized. Currently, physical spaces are not personalized.
RTP: What can retailers do to take advantage of the capabilities of mobile?
Walton: Overall, they should be looking at how mobile can be used to enable the store to be more flexible in meeting the needs of consumers. We're already seeing results from these initiatives: Target's latest earnings report noted how much drive-in pickup and in-store pickup have contributed to its success. Sam's Club and 7-Eleven now have scan-and-go options. All of these capabilities enable people to shop the store in different ways, so that the physical experience can be personalized to the individual's needs in ways it hasn't before.
There also could be future iterations that depend on the move toward micro-fulfillment, which as I've said is going to be a key trend for 2020. Say you go to a specific grocery store because it has a great hot food and salad bar, but you also want to buy more basic commodity items while you're there. You could have those items delivered to your house just by holding up your phone and scanning them while you're there to get the fresh food. So we could see more dual-use stores that have both customer-facing and micro-fulfillment functions.
RTP: What are the other big forces that are going to shape what the 'store of the future' looks like?
Walton: The biggest thing that will change physical retail is the idea of social commerce. By that I mean that the people consumers regard as authorities are very different today than they have been. Some will still be retailers, but others will be people like influencers, and still others will be brands. How these 'authorities' come to life within physical retail will be different.
This shift in who or what people consider authorities is why department stores continue to struggle. Previously, department stores curated items and informed consumers what was important to have and own, and they provided the convenience of having a lot of different products all in one space. But department stores could go the way of Blockbuster, Borders and other defunct retailers, because their curation and authority is not regarded the same way it once was.