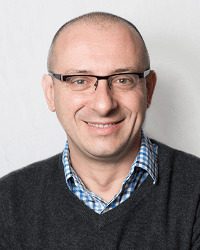 E-Commerce competition has never been higher, especially when it comes to the saturated and complex marketplace that is Amazon. As retailers and private label sellers develop strategies for increasing sales velocity and driving profitability, price is top of mind — and it should be, given a staggering 82% of Amazon purchase decisions are based on price.
However, sellers' fixation on price can lead them to engage in price wars, the competitive exchange between two or more sellers volleying in real time for the lowest price on similar products. The price war "quick-fix," however, is just one solution, and can have adverse long-term effects on profitability, price erosion and customer loyalty. Instead of solely engaging in this race-to-the-bottom technique, businesses can develop a more holistic approach to achieve their e-Commerce goals in 2020.
Focus On Unit Profit Margins
Businesses are drawn to price wars because they can be an effective short-term solution to beating competitors and driving up the volume of sales. However, when businesses consistently lower prices, profit margins will shrink, making this type of band-aid fix unsustainable in the long run. In fact, a 1% price cut can potentially decrease a business' overall profit by more than 10%.
In addition to depleting long-term profitability based on unit prices alone, retailers that are repeatedly lowering prices will begin to attract a narrowly focused consumer base. Consumers concerned about saving money above all else are oftentimes less focused on the retailer they purchase from — and therefore are more likely to turn to other, cheaper options at a moment's notice. When cost goes back up following a price war, consumers are more likely to churn, forcing the business to make up for lost revenue.
The goal here, albeit challenging, is to find an optimal price, one that warrants both a high volume of sales and repeat business. Investing in technology like AI-powered pricing software can help retailers and private labels find that sweet spot in order to achieve their goals — whether winning the Buy-Box, increasing total volume of sales, enhancing customer loyalty or a combination of all three. An overwhelming 90% of sellers using this type of software on Amazon find it to be helpful in some capacity, primarily for its ability to prevent price erosion and help retailers maintain a thoughtful, competitive edge.
Preserve Market Share
While price plays a major role in purchasing behavior, low price is not always what consumers are looking for. Typically associated with a product's quality and retailer's identity, pricing is a decision that should not be taken lightly, and it must be relatively consistent both on Amazon and across platforms.
When retailers and private labels reduce prices to sell or even liquidate inventory, customer expectations shift and have the potential to diminish demand and market share. While high price is typically associated with high quality and status, the converse is also true, meaning that slashing prices to increase volume of sales may have a negative impact on the quality of sales.
Further, consumers who become accustomed to lower prices are more likely to churn when prices jump back up. Ultimately, altering prices may lead to confusion around quality and product performance, therefore threatening customer loyalty and dismantling product demand.
Price Is Crucial, But There Is More To Amazon Growth
Growth on Amazon is certainly dependent on pricing, optimally to both meet consumer demand as well as preserve your market position, but there is more. Retailers can capitalize on external factors related to the overall experience that will drive shopper loyalty and repeat purchases. Orienting the business less around volume of sales and more on the quality and consistency of customers can go a long way.
Take product reviews, for example — over half (57%) of Amazon customers say that a positive product review influences their product selection. Ensuring efficient fulfillment, creating accessible and reasonable return policies and exceptional product quality all contribute to positive reviews, and can have an impact far greater than that of low price.
Investing in effective advertising strategies also can be a more cost-effective way to increase demand. Nearly three-quarters (74%) of Amazon sellers find value in Amazon's pay-per-click (PPC) ad options when it comes to customer acquisition, product promotion and overall ad spend performance. Not only that, but 83% of brands utilizing Amazon Advertising see at least four times the return on spend. Therefore, when retailers and private labels combine Amazon Advertising strategies with outside marketing, and take advantage of events like Prime Day with promotions and deals, they are able to simultaneously increase sales and maintain true cost per unit over time.
As e-Commerce continues to evolve, being able to weather obstacles like heavy competition, the pressure to have a unique value proposition and an accelerated pace of changing customer preferences is crucial. A smart and nimble approach to pricing and overall presence on Amazon will help sellers quickly adapt, grow their profits and increase levels of loyalty, tackling all their business goals for the year ahead.
---
Victor Rosenman is CEO and founder of Feedvisor. Before Feedvisor, he founded an innovative social media marketing startup, Sun Microsystems, and also served as a senior R&D manager there. Rosenman holds a B.Sc. in computer science and an executive MBA from Kellogg Northwestern."