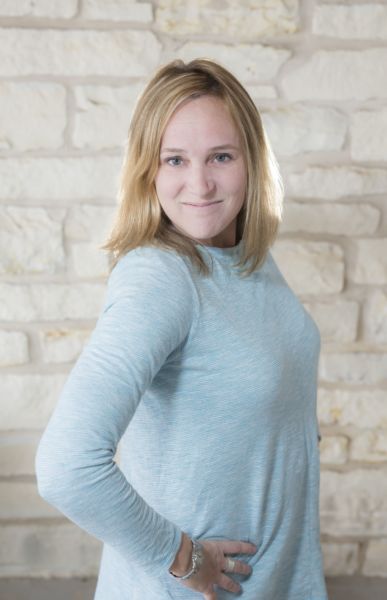 Grocery stores are experiencing their long-term digital shopping strategy in fast forward. Last year, eMarketer predicted that online food and beverage sales would grow 18.9% by the end of 2020. On March 19, downloads of Instacart, Walmart's grocery app, and Shipt increased 218%, 160%, and 124% respectively compared with the same date the year before.
As grocery brands scramble to serve customers, with new curbside and delivery options, along with out-of-stock issues and customer service overload, it can be difficult to think about putting together a personalization strategy. However, the sooner grocery brands can deliver relevant messaging, the more streamlined and effective their business will be — and the more profitable. A BCG survey found that customers spent 40% more per session when personalization was present. 
Retailers in other categories have been personalizing for years, and there's no reason why grocery brands should learn their lessons the hard way. This list offers a cheat sheet of the most important personalization do's and don'ts that matter now, and will also set grocery brands up for success in the future.
DON'T: Wait For Big Data Before Personalizing
Following in mega-retailers' footsteps, leading UK grocer Tesco has been developing a big data strategy that sets it up for advanced modeling. This has prepared the company well to communicate and triangulate strategies during the COVID-19 pandemic, but other brands can still do a lot with less data. 
A recent report from Dassault Systems finds that 83% of survey respondents said that they want product personalization within minutes or hours after interacting with a brand. In order to do this, grocery retailers can tap into the real-time data that they're starting to collect now, and not wait until they have a big database full of rich customer profiles. 
Immediately available data such as search and shopping information can inform follow-up emails such as abandoned cart messaging. Weather data can help inform marketing content, such as warm meals for cold rainy locations. Loyalty card data can be used to show relevant savings, coupons and other offers. These data points can be used now to tremendous effect.
DO: Prioritize Location-Based Messaging Now
Getting a location-based personalization strategy in place quickly is the best way to communicate the most vital information to consumers now, but it also will offer significant value for years to come. Retailers have employed personalized location-based marketing for years. Brands from Sephora to Amazon have primed customers to assume that communications will be relevant, and they don't offer patience to brands that are new to personalization.
In the near term, each grocery store location is subject to different hours, different special times for seniors, different delivery and pickup options and different inventory issues. In the long term, location-based personalization will allow different stores to share the correct promotions and specials, as well as continuing to share the right store hours, inventory and updates on new offerings.
The IAB put out a best practices location-targeting guide for retailers. These advertising best practices can and should be connected to personalization on mobile apps, on site and in email. For example, brands that do location targeted search advertising should also be personalizing their home page with images and content based on originating search keywords. Email offers should be consistent with location-targeted ads that people see online to avoid confusion. 
The athletic retailer Fleet Feet is using data about locations that are currently under social distancing rules to offer in-home workout ideas. Paper Source, a stationery and gift store, is offering grab-and-go Easter baskets to those same regions. These COVID-19 era personalization strategies will be just as valuable when the pandemic passes.
DON'T: Hide The Truth
Consumers need transparent information right now and prefer honest communications from brands over time. Companies that prioritize up-to-date, candid communication will gain loyal customers. This messaging may be universal but it can also apply to areas that require personalization, such as segments of buyers in a certain region or people looking for specific discounts that can no longer be honored. Foodinstitute.com cites a study from ROI that 78% of consumers trust transparent brands more, climbing to 83% when looking at Millennial moms.
Bulk online retailer Boxed has a message on its Household Essentials page that is clear about what customers can expect, but also emphasizes that the company is doing its best to offer what it can. They note, "Due to high demand your order could be delayed for 4+ days or possibly cancelled if we run out of inventory. Our team is working hard to replenish items like disinfectants, paper goods, and hand sanitizer, but they're selling out faster than we can keep up. We regret not meeting your expectations at this time, but are committed to being transparent about the situation."
Brands should be storing search and shopping data for anyone that isn't able to immediately purchase items that they want, and offering to send personalized email or mobile notifications when products of interest are back in stock.
DO: Employ Advanced Personalization
Advanced personalization can sound daunting, but many personalization offerings have advanced options built in that can be switched on and tested against more basic choices. For example, store hours notifications are best targeted at a basic segment level, such as a driving distance around a store location. However, coupon offers are best targeted based on past shopping behaviors, which could benefit from an algorithm.
Starbucks used real-time data to send more than 400,000 variants of hyper personalized messages, including food and beverage offers, to its users. Each offer is unique to the user's preferences based on their past activity on the brand's app.
The good news is that many grocery stores already employ elements of advanced personalization at checkout, using loyalty cards as the identification element. Online, grocery brands should think bigger. Yes, grocery brands should ask shoppers to log in and enter their loyalty information as an easy first step to kick off a personalized experience. But with every shopping behavior digitized, brands will get even more information about products that people browse but don't buy, compare, or put back. They can also incorporate insights around recipes that were viewed and calorie information. With so many more data elements to analyze, advanced personalization can help evaluate and prioritize which behaviors matter most to generating ROI from personalized messaging, now and for the long term.
---

Maria Braune is a Senior Product Strategist with Liveclicker.  Within this role, she provides strategy and guidance internally for the Sales and Account Management team.  Her background in client management has made her successful in being a strong client advocate when it comes to product direction and release.