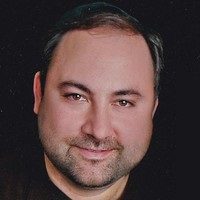 From supply chain disruptions to shifting seasonality and evolving fashion trends, a majority of America's leading retail brands are constantly left with excess inventory that simply won't sell. Excess inventory is typically viewed in a negative light considering it equates to poor sales and low profits.
While the latter may be true, excess inventory also has a silver lining of hidden pathways to optimizing excess inventory that lead straight to your bottom line through distribution in the off-price retail market. By optimizing excess inventory management and partnering with off-price retailers, companies can distribute leftover products through a simplified process that creates additional revenue and reduces harmful waste — a proven win-win recipe for brand growth, customer loyalty and sustained success.
How Is Excess Inventory Optimized?
Technology has revolutionized the way brands manage their excess inventory. In the past, repurposing it required a meticulous approach that was equal parts complicated and time-consuming. Without real-time visibility or existing systems in place to manage excess levels, cross-functional teams wasted valuable time and resources on work that didn't produce valuable returns on investment. And for some industry-leading brands, billions of dollars in lost capital from unused excess inventory is still an unfortunate reality today.
However, the use of advanced technology can give brands the power to make data-driven decisions that push the operational efficiency of their excess inventory distribution to new heights. Enterprise software solutions simplify excess inventory management workflows through a centralized system of record that consolidates data into one location for collaborative analysis. Companies can then quantify which products fall under their excess inventory umbrella to formulate an effective go-to-market strategy into the off-price retail realm. During the selling process, the innovative software also allows brands to share excess inventory descriptions with detailed information and product images. In whole, it's a modernized way to sell excess inventory that can separate brands from industry competitors.
Viewing Off-Price As A Partner
The emergence of off-price retail has changed the industry landscape. By 2021, off-price retailers are anticipated to experience apparel revenue growth of 6% to 8%, exceeding the broader apparel segment by a collective 4%. From a consumer perspective, shoppers don't want to spend top dollar on expensive items when there are better deals they can find at a TJ Maxx, HomeGoods or Marshalls. 
In turn, brands should view their affiliation with off-price retailers as opportunistic partnerships. As specialty stores and traditional retailers continue to decline, discount chains are experiencing growth by capitalizing on inevitable excess inventory. They use flexible purchasing strategies to sell top brands at bargain prices, with a business model that is more agile to meet customer needs and mitigates the risks traditional retailers face.
Even some of the most popular brands partner with off-price retail. While the level of long-term sustainability is up for debate, researchers have found that off-price retail accounts for as much as 5% to 10% of sales for luxury brands such as Gucci, Prada, Dior, Louis Vuitton and Valentino — all fashion industry leaders with international name recognition. So believe it or not, some of the best of the best even rely on off-price partnerships.
Mid-size brands that are still developing industry footings should embrace off-price partnerships as well. With the economy expected to struggle for at least the next 12 to 18 months, an increasing number of full-price consumers are shifting to value-based shopping. By embracing off-price partnerships, mid-size brands can align with that value-based approach to reach a wider network of consumers, thus strengthening their customer acquisition potential.
Untapping this new funnel of consumers will set the stage for establishing consistent customer loyalty, which is a proven necessity for navigating the ebbs and flows of an unstable industry environment. For mid-size brands, finding unique ways to expand their reach and build strong, long-term customer relationships are essential in times like these.
Eco-Friendly Benefits
In addition to offering top brands at discounted rates, off-price plays a positive role in sustainability efforts by reducing the amount of apparel that ends up in greenhouse gas-producing landfills. According to a study by the World Bank, the fashion industry is responsible for 10% of annual global carbon emissions, which is more than all international flights and maritime shipping combined. In today's age, sustainable fashion matters. So on a broad spectrum, the off-price route ultimately benefits the brand, retailer, consumer and — perhaps most importantly, the environment.
Consumers who are environmentally conscious tend to support brands that fall in line with their desire to preserve the planet. Millennials and Gen Z'ers align with brands that make a dedicated commitment to environmental sustainability, and in turn are ditching "fast-fashion" clothing lines to shop at off-price retailers and thrift shops that actively extend the lifecycle of retail products. By diverting excess inventory to off-price retailers, brands can tap into a newfound consumer base motivated to purchase their products for a good cause — thus increasing customer loyalty and profit margins.
It's time to embrace the future of excess inventory. With optimized distribution processes, brand decision-makers now have the ability to utilize the off-price retail market as a double-edged tool (increased revenue and waste reduction) that will benefit all aspects of their business.
---
Ronen Lazar serves as the Co-Founder and Chief Executive Officer of INTURN. He can speak for hours about the intricacies of off-price, the importance of digital supply chain and the future of retail. Prior to INTURN, he co-founded startups to innovate in the non-profit, entertainment and web directory industries.