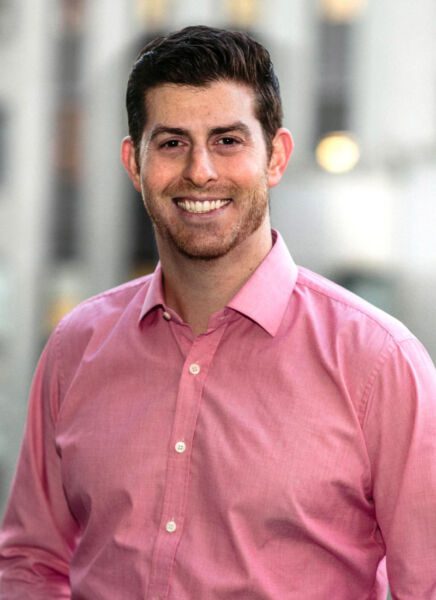 Some of the fastest-growing organizations today are turning to subscriptions to sell everything from food and wellness products to beauty and homecare. In fact, Gartner predicts that by 2023, 75% of DTC businesses will have a subscription offering.
However, taking advantage of this growing market isn't easy, with higher churn rates making it difficult for brands to cover acquisition costs and scale revenues. So how can merchants get a piece of the pie? It requires close attention to the entire journey, from growing awareness of the subscription offering to managing recurring orders. But by employing nine key strategies, merchants of all sizes can run successful subscription programs.
1. Build Awareness
Building awareness of your subscription offering is the best way to drive subscription enrollment. Customers need to be introduced to a subscription program and then be continually reminded that it not only exists, but that recurring orders save them money and offer convenience.
To help build this awareness, a merchant should promote its subscription service throughout its site. By offering subscription enrollment on product display pages, shopping carts and more, merchants give shoppers the opportunity to notice and enroll at multiple points in their buying journey.
2. Offer Valuable Incentives
Enrollment incentives reinforce customers' desire to feel good about their purchases. These incentives run the gamut and include:
Discounts are the most common type of promotion and are always appreciated by potential customers. In fact, according to our data, a 5% discount increases subscription enrollment by 104%.
Free shipping has become expected by many shoppers. This promotion is typically combined with a discount promotion to help convert customers.
A subscribe more, save more benefit drives customer loyalty and increases average order value (AOV) by offering customers a better promotion for having more subscriptions.
Best price guaranteed promise builds loyalty by analyzing pricing in a specified time window and giving the customer the best price offered during that lookback period.
3. Make Signing Up Simple
Shoppers want simplicity. The best way to do this is to remove any friction from the shopping journey by helping them find the right product for their needs.
A guided selling experience makes shopping hassle-free by asking shoppers questions about their preferences, making suggestions and helping them select the right products. This reduces the amount of time a potential customer spends researching options and ensures their expectations are met.
4. Lead With Subscriptions Over Transactions
When consumers reach their shopping cart, they're usually excited about the products they're buying. Merchants can capitalize on this joy by displaying a subscription option at that moment. Defaulting to subscriptions in the shopping cart shows customers the value and ease of subscribing over a one-time purchase.
Additionally, showing customers popular subscription options during the shopping journey makes the experience easier for new customers and builds more credibility and trust in their purchase decisions.
5. Offer Superior Subscription Management
Shoppers want flexibility and control over their subscription experiences. A superior subscription management portal enables them to control every aspect of their recurring order, which builds brand loyalty and translates into higher lifetime value. Such controls include:
Skip order: The most common reason subscribers cancel a subscription is overstock. A skip order feature encourages shoppers to take a small break instead of canceling.
Product swap: This tool enables customers to trade out a product for a similar item. This works great for products with multiple varieties, such as protein powder and flavored coffee.
SMS management: Consumers are increasingly turning to SMS over other forms of communication like email. While offering SMS communication is a great start, it's important to give consumers control over how and when they receive messages to ensure they don't feel inundated with notifications.
6. Make it Worthwhile to Stay Subscribed
Rewarding loyal customers with gifts and perks keeps shoppers committed and delighted. Retention rewards are a way to compensate subscribers for remaining in the program and receiving recurring orders. Typically, shoppers receive an incentive after a predetermined number of orders. The incentive could be a free order, a gift with purchase or an increased discount.
There also are huge opportunities to grow subscription programs with customers by integrating with a loyalty program. This can ensure a closer bond with shoppers and better insights for marketing.
7. Incorporate Personalization Technology
Subscription technology is becoming more advanced every day, so it's important to take advantage of it to stay ahead of the competition. Utilizing artificial intelligence helps deliver more personalized and convenient shopping experiences to subscribers. For example, merchants can use AI to recommend products and fine-tune promotions. They can also use AI to determine if a subscriber is at risk of churn due to overstock, and prompt them to pause their order instead of canceling.
8. Combat Involuntary Churn
Involuntary churn occurs when a customer's payment attempt fails. A credit card refresh tool can automatically update the expiration date on a subscriber's expired credit card. Meanwhile, a credit card retry tool can automatically attempt to process orders that have been previously rejected.
9. Make it Simple for Subscribers to Say Yes
Average order value is one of the most important metrics in ecommerce. Merchants can increase AOV by enticing shoppers to enroll in more subscriptions and by encouraging them to make one-time purchases. Upsell capabilities can also drive AOV by encouraging shoppers to add additional items to their subscription orders.
Additionally, free shipping is one of the most popular incentives in ecommerce. Merchants can use this to their advantage by instituting a free shipping threshold — the amount subscribers will need to spend to receive free shipping.
Driving Better Business Decisions
Recurring revenue is beneficial to a business from a planning perspective. With predictable long-term ordering, more informed decisions can be made around inventory management, sales projections and more. Subscriptions, having seen a meteoric rise in the last several years, are the best way to make this happen. However, with fierce competition, it's imperative for merchants to optimize the broader experience, from driving awareness to giving shoppers complete control of their orders.
---
Greg Alvo is the CEO and Founder of Ordergroove. Founded in 2010, Ordergroove's subscription platform enables merchants to rapidly scale recurring revenue, deliver a superior subscriber experience and maximize subscriber lifetime value. Leading merchants utilize Ordergroove's powerful tools, promotions and AI-powered personalization to maximize enrollment, optimize retention and boost average order value.