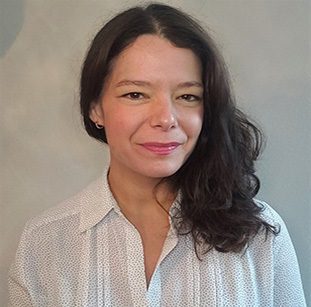 According to Coresight Research's Inside the World of Amazon's Private Label Offering report, Amazon now has over 22,617 products from 111 private label brands across nearly every category — three times the number of brands they had in 2018. While Amazon states that private label represents less than 1% of its total sales, when drilling down to specific categories, the picture is much different.
If you're a consumer brand in a category with Amazon private label, however, Amazon's private label presence certainly feels more pronounced. Amazon's aggressive launches and marketing in categories such as batteries, baby food and bedding can create stiff competition for the leading brands in those spaces.
The biggest corporate push has been in fashion, and it's working: 75% of its private label brands are in fashion, and according to Amazon (see exhibit below), fashion private label sales account for 9% of its total fashion first-party (meaning direct or 1P) sales. The next largest category is home and kitchen, with private label sales representing 4% of first-party sales.

What is Amazon's Private Label Strategy?
Amazon's private label strategy isn't unlike other retailers. Private label is an effective model to drive both sales growth and profit. Products that are exclusive to Amazon drive customer loyalty and traffic to Amazon, thereby improving its sales. In addition, Amazon's pureplay ecommerce model presents significant profit headwinds.
Private label, especially in profit-challenged categories, gives Amazon an opportunity to design the products for ecommerce success in everything from designing optimal packaging, minimizing shipping weight and addressing feedback in product design.
For example, take Amazon's Wickedly Prime Chicken Noodle Soup. It addresses many of the design issues that present profit challenges in the traditional canned format. The canned format is not only heavy, which drives up shipping costs, but they also dent easily, driving up customer complaints and replacement costs.
How Did Amazon Launch so Many Brands so Fast?
Amazon has three main types of private label brands and not all of them are Amazon-owned, which has allowed the company to quickly scale its private label program:
Traditional private label model: Brands like Alexa, Amazon Basics and Happy Belly that are fully owned by Amazon and manufactured through a partner brand. Amazon controls the inventory, marketing and promotional strategy.


Amazon's Manufacturer Accelerator Program: Amazon will, as an incentive, offer a limited amount of free marketing in exchange for the option to buy out the brand at a future date. In this case, the manufacturer is responsible for the inventory planning, marketing and promotional strategy. This program has contributed most significantly to Amazon's private label brand and SKU counts.


Private label brands through Amazon's Whole Foods acquisition, such as 365 Everyday Value and Whole Foods brand.
What are the Pros and Cons of Being Amazon's Private Label Provider?
Amazon's private label program has two key benefits:
Low barrier to entry. Inventory and duration commitments are limited. Manufacturers can get started quickly. Typically, manufacturers will receive their first order within six months, and Amazon provides resources to help with packaging.


Access to other platforms. Amazon may be more likely to guarantee access to their other platforms, such as Amazon Go, Prime Now and Amazon Fresh Grocery Stores.
However, there are a few drawbacks to consider as well, relative to traditional brick-and-mortar private label programs:
Onus of responsibility. Similar to working on Amazon's vendor or seller platform, responsibility for promotion, inventory, retailer profit and complying with Amazon's fulfillment requirements rests on the manufacturer.


Volumes are highly uncertain. Amazon will provide inventory forecasts, but they are typically much lower volume than private label programs for traditional brick-and-mortar retailers. In addition, often times the true demand comes in much higher or lower, resulting in chargebacks.


Unexpected fees. Each fee is a separate negotiation, and there's often a fee to "graduate" from the accelerator program.
Help! Amazon Has Launched a Private Label Competitor to my Products. How do I Compete?
If you're concerned about Amazon's private label foray into your category, you're certainly not alone. According to Pattern's 2019 marketplace survey of ecommerce executives, 73% of executives are "concerned" about competition from Amazon's private label, and 57% said they were "very concerned".
However, Amazon launching private label copies of your product actually isn't the end of the world. There are still ways for brand manufacturers to successfully compete with looming private label brands. Here's how:
Differentiate. Amazon's copy is often a bare-bones lower-priced option. Make it clear what sets your product apart through your product images, title and product detail page. Telling your brand's rich story is also a clear point of differentiation vs. Amazon's corporate private label brands.
Analyze. What is Amazon's search strategy for the private label brand? Amazon uses algorithms running its paid search (vs. humans), so using Share of Search or a search analytics tool will quickly expose holes in its keyword strategies and help you identify your biggest opportunities.
Innovate. Design for online…or at least, make the best use of the data available to you. Mine your review data and customer feedback for opportunities to improve your products. Amazon does this with most private label launches.
For example, when Amazon launched its top-selling Lark & Ro private label wrap dress, the company took care to address the main complaints about the top-selling branded wrap dress, such as providing extended sizes, a more conservative cut and more color options.
If you see something, say something. Are your Annual Vendor Negotiations (AVN) coming up? This is a great time to mention the added challenge of private label competition and to ensure you're being treated fairly. If you're concerned about private label advertising on your product pages, for example, you may be able to negotiate them away. In addition, if private label competition is driving increased advertising costs for you, make sure to communicate with Amazon about the increasing cost to serve their channel.
Key Takeaways
Amazon's private label program is growing fast. It can be a boon for some vendors who choose or are selected to participate, although weighing the pros and cons is critical. It's also possible to compete with Amazon's private label effectively and sustainably.
---
Andrea K. Leigh is an eCommerce strategist and enthusiast, currently serving as VP of Strategy & Insights at Ideoclick, the provider of the industry's leading ecommerce optimization platform. With over 20 years of ecommerce experience working with thousands of brands, including a 10-year stint as a senior executive at Amazon, Leigh's deep expertise can help unlock sustainable growth opportunities for brands of all sizes.