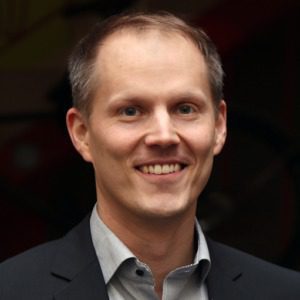 In less than a decade, the retail industry has experienced notable transformation in the wake of economic influence, changing consumer behaviors and advanced technology. An increasing number of traditional storefronts are closing their doors — over 5,480 retail stores have done so in 2019 alone — and the e-Commerce boom has flourished in its place. A staggering 175 million+ items were purchased online during July's annual Amazon Prime Day alone, and the shift to digital shopping shows no signs of slowing.
For a number of brands, the Internet-enabled Direct-to-Consumer (D2C) business model has been their ticket to e-Commerce success. A slew of products is available online for shipping directly to the consumer today, from personalized shampoos to mattresses, makeup and clothing. Different options and companies are emerging every day, adding to the explosive growth in the D2C market where retailers have effectively cut out the middleman, no longer relying on suppliers to help deliver goods to customers.
While eliminating the need for external selling parties has proven effective in cutting costs, increasing margin on products, and building more transparent supply chains and stronger relationships with shoppers, the pressure for these companies to deliver items quickly, conveniently and effectively does not come without significant logistical hurdles that must be thoroughly thought out early on.
For consumers, the idea of having items sent to your home without ever having to leave the couch might be a dream, but for organizations aiming to meet rising customer expectations, the process can be a nightmare without the proper strategies in place.
With this in mind, here are three things that companies today often misunderstand when it comes to the D2C opportunity.
Limitations Of Legacy Technologies
While e-Commerce and D2C can provide significant financial benefits for organizations, it's not enough to simply add this model to a strategy in-progress and offer products to consumers. Rather, new and integrated systems must be put in place to meet high demands for speedy, convenient and accurate deliveries, all of which need to be shipped directly to an individual's door. Many of the legacy systems that organizations use today are not suited to meeting these needs, and trying to force existing processes onto D2C can be a quick road to negative results.
These legacy systems are also ill-equipped to handle the small-batch deliveries required in D2C strategies, and selling individually can become much more costly and challenging than sending to suppliers in bulk as with traditional models. Adding to this challenge is the fact that many systems aren't compatible with sales channels or key platforms like Amazon or eBay.
E-Commerce is an entirely different playing field than traditional retail, and the processes that work for one will not guarantee success for the other. In order to overcome these challenges, organizations need to focus on developing a strategy and a technology environment that is specific to e-Commerce and direct channels. With the proper focus and modern technologies, these shifts can improve warehousing, fulfillment and delivery processes to meet consumer expectations with ease.
Real-Time Communication With The Customer
Whether it's a pair of socks or a refrigerator, consumers want to know where their purchases are at all times, and they expect full transparency throughout the delivery process. Organizations that can't or don't offer this level of open communication have a higher chance of creating negative experiences for their customers. By prioritizing communication with customers and improving their supply chain processes, retailers can provide greater visibility into delivery cycles, ease the consumer mindset and build stronger brand loyalty now and in the future.
Importance Of Delivery Accuracy
Beyond timely deliveries, it's vital that orders shipped directly to consumers are also accurate. One look at social media platforms will show the risks of upsetting a customer in this way, and negative reviews can potentially damage a brand's overall reputation. The easiest way for retailers to combat this risk is to ensure that deliveries not only arrive when customers expect them, but also that the goods inside are exactly what was ordered.
Too often, the stock on an organization's web site does not reflect the stock in its warehouse. This disconnect can have a significant ripple effect throughout the entire e-Commerce experience, leaving consumers to purchase items that do not yet exist or will take a significantly longer period of time to be fulfilled — oversights that can lead to incorrect orders and deliveries.
With many retailers working with outdated legacy systems centered around bulk transport, their sales predictions processes don't reflect the ebbs and flows of e-Commerce or the costs associated with these shipments, which can leave them empty-handed at times of high customer demand.
For example, Game Room Guys, a Michigan-based family business that helps consumers create entertainment spaces in their own homes with products like pinball machines, arcade games, pool tables and furniture, faced significant logistical challenges with tracking sales orders from its web site and online marketplaces, as well as delivering these items in a cost-effective manner. Since many of its customers were one-time purchasers and the items being shipped were big and bulky, the process of getting each piece shipped to consumers at minimal cost and maximum convenience seemed nearly impossible.
However, when the company combined its enterprise resource planning system for inventory management and accounting functions with a cloud-based shipping solution, it was able to lower shipping costs, achieve greater shipping efficiency, and enhance overall operational D2C performance.
Achieving Success
Finding success in the D2C market can be challenging, but it isn't impossible. By refreshing market strategies to reflect the standards set by consumers, leveraging key technologies and streamlining fulfillment processes, brands are much better positioned to grow their businesses, improve customer relationships and, ultimately, drive greater profits in the digitally-driven world today.
---
Johannes Panzer is Head of Industry Solutions for Ecommerce, Descartes. With over 15 years' experience in e-Commerce, Panzer is known as a domain expert in e-Commerce fulfillment and logistics. He plays a central role in developing the go-to-market strategy and positioning for Descartes' Ecommerce solutions globally. Panzer has a background in marketing and is experienced in agile project management, with several years leading the Descartes product management group in Germany.