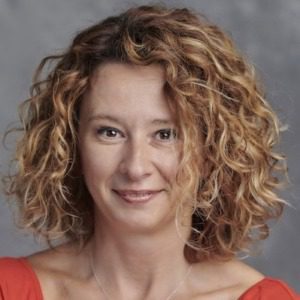 Long before we faced the outbreak of the world pandemic known as COVID-19 or SARS 2, it was forecasted that, by 2023, retail sales from chatbots would reach $112 billion. With sales through chatbots doubling annually, the retail industry would also experience a $439 billion cut in costs a year by 2023. And while the numbers look great, it turns out retailers don't have to sacrifice customer experience in order to get these cost savings. Customers actually prefer instant and effective chatbot support to waiting for an email reply by an actual person that may come hours or even days later.
As more and more people are asked to stay at home during the current COVID-19 pandemic, they are turning to online sellers. The influx in requests rises each day, which is why, in an effort to streamline customer service and meet the increased demand, retailers should think about turning to chatbots.
Advantages Of Having A Chatbot For Customers
It is no secret that customer service can make or break your business. Just take a look at the product reviews on Amazon, and soon it will become clear that for most of these retailers the promptness, availability and helpfulness of their customer service team is the defining line for many customers. Much like customer service agents, the role of a chatbot is to assist and support customers. These virtual AI-powered assistants are able to engage customers 24/7, offer instant responses, and improve customer satisfaction.
1. Easy Bookings And Ordering
If we are to be honest, how many times have you simply wanted to book your next hair appointment or contact a technology company for installation instructions via Facebook Messenger, Telegram, WhatsApp or similar apps? (And upon contacting them, get an immediate answer?)

It turns out that 47% of customers would not only prefer receiving instructions through chatbots, but would also be willing to purchase an item through them, too. Having an instant and personal connection through a purchasing process is important, but chatbots can offer guidance too. By providing guidance and facilitating the easy processes of booking and ordering, a chatbot proves to be invaluable in these situations.
2. Instant Solution
Retailers have been told for decades not to keep customers waiting, but in the real world, this is sometimes unavoidable. Our patience as customers can span from five to 10 minutes as we wait in line to check out or to request the shop assistant's help. In the digital world, that span narrows significantly. Online shoppers expect help nearly instantaneously. Retailers that have a chatbot as a form of customer service satisfy their customers by instantly answering their questions, thereby avoiding the risk of the customer turning to a competitor in the minutes they are waiting.
3.     24/7 Availability
Another reason chatbots are great? The automated responses they provide don't need to abide by the concept of working hours or time zones, so your customers can have their answers delivered instantly even after your customer service agents have left their workstations. The availability of the readied answers at any time of day or night can lower the risk of dissatisfied customers.
Advantages Of Having A Chatbot For Businesses
It turns out that 2 out of 5 Millennials prefer interacting with chatbots over actual customer service agents , and 70% of millennials who have had contact with chatbots had a positive experience and would resort to interacting with a chatbot again if the chatbots are advanced enough.
Are there other advantages of having a chatbot for your business besides reaching the tech-savvy Millennials, though? Yes, consider:
1. Improved Lead Generation
Lead generation, or the identification and cultivation of potential customers with the intention of creating a relationship that will have a beneficial result for the business, is one of the things that can be improved with chatbots. Created to engage with customers, chatbots are equipped with personalized messaging that guides and informs customers. A preset questionnaire allows chatbots to quickly convert web site visitors into prospective clients. Besides answering questions, chatbots also can offer personalized recommendations, combo offers or discount coupons to persuade visitors into making a purchase.
2. Cut Customer Service Costs
Businesses can see a 30% drop in costs by automating tasks and implementing conversational solutions like chatbots. IBM's virtual assistant is calculated to drop the expense per query to $1 when a business implements a chatbot.
However, it is important to keep in mind that while chatbots are extremely efficient in cutting down the cost of human labor, as presented by IBM, we should also be wary of implementing chatbots at any cost. Chatbots are still not advanced enough to completely replace humans, as there are types of queries that chatbots are still not skillful enough to answer. Therefore, when considering the implementation of chatbots, it is vital you prepare a well-thought-out strategy, in which you'll assure your customers that a human agent is always one step away in situations where chatbots might not be advanced enough to answer their questions.
3. Increased Customer Service Engagement
Whenever a business wants to increase the level of engagement with its customers, it should aim to personalize the customer's experience with the brand. One of the main sources of consumer dissatisfaction, which in turn leads to lower engagement, is ineffective customer service. Keeping customers satisfied can be tough on customer service agents if they are stuck answering questions that could be better answered through a chatbot (e.g. sharing a link to a manual). One-on-one conversations between a customer and a chatbot can successfully deliver answers that could be either hard to describe over the phone or timely delivered through email.
Recently we've seen record-breaking usage of the Internet on the global level, indirectly caused by the COVID-19 world pandemic. Whatever part of the retail industry your business belongs to, one thing is clear: your customers are online now more than ever before. In order to efficiently sort through all the possible requests and queries and lead to greater sales, chatbots can be immensely helpful.
But keep in mind that chatbots, while extremely helpful in sorting through the questions that they need to answer in a more efficient manner than a human agent, are still not advanced enough to handle intricate requests. Plus, with the current coronavirus situation, when all of us are socially distanced from one another, people are craving human contact. So right now, you might think about creating a strategy for bot-assisted chats that leads your customer to an eventual interaction with an actual human. Or at least make sure that, for those who prefer it, customers will still be able to get in touch with human representatives of your company.
---
Natasa Djukanovic is the CMO of Domain.ME, the company that operates the ".ME" internet domain. An economist by education, she has spent her entire career at the intersection of international relations, technology and leadership. She is also the co-founder of NGO digitalizuj.me, a personal branding expert and a startup mentor. Keep up with Djukanovic on Twitter at @natasad.