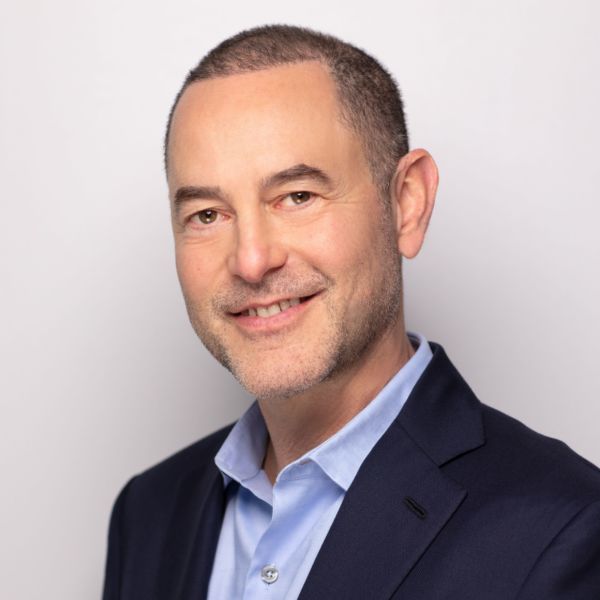 Department stores, apparel brands and specialty retailers that have been closed since March will begin reopening in a matter of weeks. Most non-essential retailers have a lot of spring season inventory that needs to be sold through quickly to make room for next season's products that are starting to arrive.
When this challenge is coupled with shoppers' new-found financial constraints, non-essential retail chains could soon find themselves in a less-than-optimal merchandising situation — and facing a tenuous future. Retailers that leverage artificial intelligence (AI) optimization to ease this inventory burden can more easily meet consumer demand, move inventory and position themselves for long-term success.
Temporarily closed retailers have been using their e-Commerce operations to stay relevant amid COVID-19-enforced lockdowns. Behind the scenes, however, retailers are firming up their game plans to reopen physical stores. For example, retail merchandisers working remotely are tasked with figuring out how to sell current inventory and determine what new assortments to merchandise once stores reopen.
Simultaneously, supply chain managers are trying to manage what product will fill which stores, and be ready to meet the new demands of shoppers. Meanwhile, the store operations team is creating checklists of what exactly is needed to start up a store after a few months of inactivity. And surrounding all of this is e-Commerce, which for most of these retailers has been the only functioning selling channel since March.
Right now, retail executives and store managers have dozens of questions, including:
How can I best manage totally unknown demand?
What is the best assortment to feature in reopening stores?
How will the economic crisis impact the stores?
How much will I have to mark down existing inventory to turn it?
How do I make the right merchandising decisions?
How can I survive this new normal?
These all boil down to the existential question: How can retailers reset their operations in a way that gives them the best chance at succeeding?
For starters, domestic retailers are following the trends and lessons that retailers in China and other markets already faced. To position themselves for success however, retailers need to be able to plan for multiple scenarios, and be agile enough to make adjustments quickly if they want to engage shoppers and make a profit upon reopening. That's where AI comes in.
AI technology detects patterns across sales data and uncovers trends that retailers would otherwise overlook. Armed with this insight, retailers can revise product mixes and merchandise levels based on customer demand — and pivot their decisions on a dime.
However, the process will take some work. Historical demand is not in line with what is currently happening in the market. Meanwhile, existing historical data points cannot even closely model or predict how the market will respond once the pandemic ends.
While the post-pandemic retail landscape is still unknown, experts believe that essential retail channels, such as grocery, drug and mass retailers, will return to normal fairly quickly. This means decreases across categories synonymous with panic buying (you can only use so much toilet paper) could potentially offset increases in categories that shoppers held off on buying, such as spring, summer and seasonal goods. AI will enable retailers to analyze this information at a very granular level.
For apparel, footwear and other retail sectors forced to close during the pandemic, the view is not as clear. There is a good chance volume will lag until their supply chains are once again coordinated with consumer demand. There also is a possibility that pent-up demand could cause a sales surge for these channels. Yet economic challenges could further exacerbate the situation, especially when seasonality isn't a strong enough factor to turn merchandise.
Armed with AI, retailers will have the data they need to make the proper adjustments — especially when they need to turn inventory but are not sure how to price it to move. By taking the next step and applying an AI-based simulation to the mix, retailers can guide the training of AI modeling, further improving the technology's reasoning and problem-solving capabilities.
This functionality will be crucial as retailers begin merchandising stores in preparation for reopening their locations in the coming weeks.
Specifically, non-essential retailers should apply AI to:
Prioritize current inventory so they'll know how to price it (or otherwise handle it).
Create product selling profiles. This will help retailers determine both the quantity of weeks remaining to sell a product in its "natural" lifecycle, as well as the gap between historical sell-through and actual sell-through during the reopening of stores.
Merge these two metrics. Results will enable retailers to prioritize inventory liability by product area and delivery code.
Estimate markdown costs associated with product areas and aged inventory, planning now for financial impact.
Keep tabs on order cancellations and supply chain availability, and how these will impact the flow of goods through the summer.
Drive sales at opening though easier-to-execute promotions rather than ticket-marking to ease store workload.
Adjust demand and planning models for a slow ramp-up upon store openings. For example, assume a four-week opening period with sales at 25% normal in week one, 50% in week two, 75% in week three and close to full demand in week four.
Track how products are selling online to understand demand shifts. Ensure online has quantity to support increased sales throughout and beyond the store reopening period.
Derive a plan for handling out-of-season goods. Some seasonal products will not sell at any reasonable price once stores re-open. Consider clearance strategies, marketing distressed inventory or alternative disposal of inventory (e.g. pack and save, outlet, jobbing, charity).
Retailers also need to consider the division between in-store and online sales across retail channels, and the potential impact of the operations going forward. Online sales may be indicative of what the store demand will be — or there could be unsatisfied demand that could lead to accentuated shopping for items that were unattainable during the pandemic.
That said, retailers need an AI-based simulator to run multiple scenarios. Simulations also leverage learnings from other markets like China and Europe, as well as the first domestic retail markets that will be open for business. Results produced by AI will help retailers work their way back to normalcy — and that is really what every retailer wants.
While it is not uncommon for retailers and suppliers to create long-term merchandising assortment and pricing forecasts, companies need to prepare their data so they can begin to model scenarios for 2021 and beyond. More specifically, retailers and CPG companies need to use this time to learn how current changes in price and assortment, as well as how the percentage of online versus physical retail, will impact future shopper demand. Once this data is available, retailers will more easily adjust their business operations to the industry's new normal.
---
As CEO of antuit.ai , Craig Silverman is leading the company to deliver business results at scale for clients by leveraging advanced analytics and AI-powered solutions. With more than 20 years of experience in analytics and AI, Silverman is committed to helping retailers, consumer brands and manufacturing companies drive transformational programs across marketing, merchandising and the supply chain. Before antuit.ai, Silverman served as SVP of Global Services at Qlik, Global Managing Director at Accenture leading the firm's largest analytics practice and Global Leader for Retail Analytics & eCommerce at IBM.