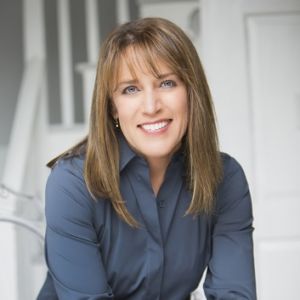 Responsible retailers do more than earn the right to bask in the warm glow that comes from doing the right thing. They also do better financially. New research suggests that brands exhibiting consistently strong environmental, social and governance (ESG) performance enjoy wider margins than their rivals and deliver greater total returns to shareholders.
But what does it mean to be a responsible retailer? While the detail depends on the individual characteristics of the business, responsible retailers share a single but nonetheless crucial attribute: an enterprise-wide commitment to behaving responsibly, all of the time, to all of their stakeholders — be they customers, employers, investors or partners — as well as the planet.
Connecting With Consumers
Every retailer knows it must give its customers what they want. And when 62% of consumers in Accenture's research say they want to shop with retailers whose values they share, being purpose-driven becomes an act of survival.
A new generation of digital-native retailers is designing its businesses accordingly. Take direct-to-consumer businesses such as Bombas, ThirdLove and Allbirds, which harness digital channels to tell stories that communicate and reinforce their businesses' values.
But legacy retailers can move towards operating this way too, both in their physical stores and digitally. The key is to understand what their customers really care about — and how their brands reflect those values.
There is a fine line to tread here. While consumers complain that brands treat them homogenously rather than as individuals, they also resent crude and invasive-seeming marketing strategies built on access to personal data. Using data to build trust-based relationships with customers should be balanced with a healthy respect for their privacy.
Engaging Employees

Employees are retailers' brand ambassadors, constantly in the public eye for good or bad. When Trader Joe's staff were filmed dancing to entertain a crying toddler in the checkout queue, the video went viral in minutes after it was posted on social media, winning the retailer fans around the world. Negative perceptions can spread even more quickly.
Responsible retailers see their employees as people rather than workers. They aim to create a nurturing environment where staff feel empowered, enabled and motivated — a positive mindset that is communicated to customers.
This nurturing means supporting a healthy work-life balance. Outdoor clothing retailer Patagonia, for example, enjoys a staff turnover rate of just 4% courtesy of work-life friendly policies such as onsite childcare and encouragement for employees to spend time outdoors. Inclusivity, diversity and equality are important values too. Gap, for instance, has set up an employee council to focus on marketing, merchandising and hiring as it works to support inclusivity across its brands.
Don't think that in the future, automation and digitalization will somehow reduce the imperative to behave responsibly towards employees. As intelligent machines join the workforce, retailers must think hard about how this might enable employees to do more fulfilling work and advance their careers.
Inspiring Investors And Partners

The growth in sustainable investment strategies — up 34% between 2016 and 2019 according to the Global Sustainable Investment Alliance — underlines the demand from investors for corporates to behave responsibly. They recognize that companies with higher ESG ratings tend to have lower risk and higher valuations.
Responsible retailers are alive to the demands of their shareholders, constantly evolving their business models to focus on purpose and shared value. Often, this requires collaborations with new partners. Consider how women's clothing retailer Ann Taylor teamed up with a clothing-as-a-service platform to launch a subscription-based rentals proposition almost overnight.
Oversight of new partners and the broader supply chain is crucial. Responsible retailers are accountable for the company they keep as well as how they themselves behave. Partners, suppliers and vendors who do not share the same values — on issues ranging from exploitative labor practices to environmental sustainability — put the retailer's responsibility credentials at risk.
Protecting The Planet

Responsible retailers recognize that the planet is another key "stakeholder" in their business. When 64% of U.S. shoppers say they buy from brands with environmentally friendly values and a strong purpose, retailers must do everything they can to address their environmental footprint.
The circular economy has a role to play here, with its focus on reuse and recycling. Ikea, for example, is exploring a rental model for its ready-to-assemble furniture, with plans for new subscription-based models in all of its markets.
There will be many other opportunities for retailers to reduce their impact. For instance, a growing number of startups are developing robots and drones to fulfil last-mile delivery in a less expensive and more environmentally friendly way. Elsewhere, retailers are reducing waste across their supply chains, from water to packaging.
Unlikely collaborations may also deliver tangible gains. McDonald's, for example, has introduced Ford to its coffee suppliers so the automaker can use a previously wasted part of the coffee bean in the housing of car headlights.
Conclusion: The New Imperative

In a marketplace where consumers have endless choices, as well as access to intelligence in real time via social media, the imperative for responsible retail is absolute. And, given the link between purpose and performance, this must become a key strategic focus for every retailer's CEO and his or her senior leadership team.
Get it right and the potential impacts are inspiring. Responsible retailers will grow their businesses in lockstep with their stakeholders — and build a better world along the way.
---
Jill Standish is the senior managing director and head of Accenture's Global Retail Consulting Practice. In this role, Standish is responsible for the business strategy and ongoing development and execution of strategy for clients. She also oversees Accenture's offerings and assets, guides growth and capability development and manages the retail industry client portfolio.