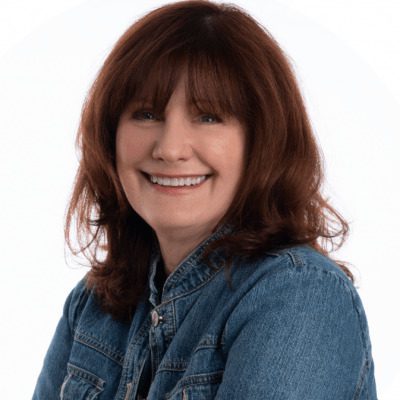 Talk of Millennials is rampant throughout the retail industry. Stores, technologies, experiences and product displays are being reshaped for Millennial appeal. But retailers jumping on the Millennial bandwagon do so at their peril.
It might come as a surprise to some, but Baby Boomers account for more than half of consumer revenue across the retail industry today and will continue to do so for the next decade. The number of senior citizens in the U.S. is expected to double by 2050. Seniors control 70% of America's disposable income and stand to inherit more than $15 trillion in the next 14 years.
And Boomers are better positioned to spend. An AARP "Venture Capital Review" projects a 58% increase in Boomer spending over the next 10-15 years, compared to a mere 24% increase projected for those in the 25-50 age group.
More tech-capable than given credit for, Boomers purchase 40% of wireless plans and 41% of computers. The 50-plus demographic outspends every other generation by $400 billion annually at a total of $3.2 trillion. In spend per capita, Boomers still have the highest value as consumers in the market today.
Every Shopper Matters
In truth, Millennials might never get their day as a consumer majority. Although Millennials comprise up to a quarter of consumer revenue today, Generation Z is nearly equal — and has a faster spending growth rate. For all the industry buzz about Millennials, they will likely never hold the top spot in retail spending.
But just turning the design dial to senior mode is not the answer. With population growth at its lowest point since 1937, retailers will increasingly compete for the same pool of consumers. Every shopper matters.
We are in an age of unprecedented complexity in retail design. Retail channels must not only support five generations of shoppers simultaneously, but also support unpredictable shopper journeys that are based more on context than on demographics.
As the retail industry evolves beyond an omnichannel platform toward a harmonized and customer-centric model, carefully balanced store design is essential to success. Smart retailers should demand design strategies that embrace the needs of senior citizens without alienating Millennial and Gen Z shoppers.
An Experience For All Ages
A few key design strategies to embrace the Boomer buyers while still being inclusive of younger shoppers include:
1. Place making.
Loneliness is sadly an epidemic across all age groups, but no group more so than Boomers. As one antidote to isolation, many Boomers turn to shopping. Two-thirds of those aged 70 to 80 shop twice a week or more. Retailers can lift revenue by providing a welcoming, comfortable seating area in the store near zones of shopper activity, for seniors to rest while remaining close to the bustle. At the same time, younger shoppers enjoy places to text or look up product information on their mobile phones, and if they can also charge their phones, they will linger in-store even longer. A design study cites a 1.3% revenue lift after a 1% increase in dwell time.
Expanding this sense of place to other store elements will create a shopping experience that is relatable, accessible, and relevant to Boomers — and won't make Millennials and Gen Z'ers feel like they are shopping in their parents' store.
2. Color and light.
The aging eye perceives color differently, tending to see more yellow. Lighting in the high-temperature range increases the "yellowness" of your store, making it appear less attractive to Boomers. However, younger eyes clearly see subtleties in color contrast, perceiving this contrast as energy and excitement. Designing a hierarchy of colors and lighting types can create unique journeys that entice each customer to navigate your store in a way that feels relevant and personalized.
3. Product display.
Brands are getting clued in to the opportunity Boomers present by creating products that assist with aging more comfortably. Gillette launched a new razor targeted to helping caregivers shave others. Best Buy invested $800 million in GreatCall, the tech company behind the Jitterbug phone, which features large buttons and emergency alerts.
Innovation requires equal attention to how products are displayed. Seeing merchandise in context is essential for seniors, as is minimizing the need to bend low or reach high. Try shopping your store wearing gloves and sunglasses and with dried peas in your shoes to get a sense of a senior citizen's shopping experience. Good design addresses accessibility challenges while creatively leveraging the resulting unique layouts to offer surprise and delight to younger consumers.
4. Shopper psychology.
Choice is a double-edged sword for Boomers. As they age, the day-to-day choices that are available constrict, with family often stepping in to make selections on their behalf. This increasing lack of choice is a source of frustration to seniors because, let's face it, no one "feels" old, and resentment over choice restriction can turn a senior away from a brand or retailer for good. At the same time, too much choice can cause fear and uncertainty for all age groups, but especially for seniors, making it difficult for them to understand product benefits and options.
Good design can balance choices and product information with clarity and ease of navigation. It's important to alleviate any sense of offending older shoppers with oversimplification, while still giving Boomers the feeling of having enough choices and that they purchased the right choice for them. Getting this right will earn a Boomer customer's loyalty more than any other design aspect.
Great Design Transcends Generations
Retailers are increasingly challenged to provide enticing in-store experiences with fully harmonized retail channels, all while battling for their share of a consumer population that's sluggishly growing by about 0.7% per year. Neglecting the spending power of Boomer buyers means neglecting your largest source of revenue. Yet Millennials and Gen Z'ers also matter, so retailers must do some heavy lifting to satisfy every customer journey.
The good news is that great design can transcend age differences. Think of the enduring appeal of Le Corbusier's Grand Confort chair — the epitome of style in 1929, great accessibility for seniors, yet still delivering the energy and modern lines loved by younger generations.
A strong design team with experience in strategies for seniors — but with the creative agility to expand those strategies to include Millennial and Gen Z mindsets — is one of the strongest tools in a retailer's toolbox.
---
DeAnn Campbell is convinced that the next evolutionary era heralds a shift beyond converged commerce to Harmonic Retail,™ where online and offline experiences don't merely integrate, they interact, enrich and react upon one another to create a living, harmonized brand expression throughout the customer journey. Campbell holds a Bachelor of Architecture, is LEED ID+C accredited, and currently heads up retail strategy and research at Harbor Retail.