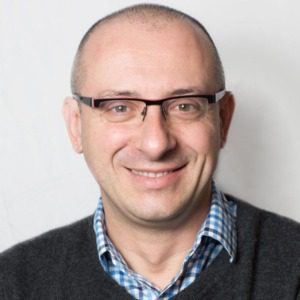 Millennials are the largest living generation in all of U.S. history — and an estimated 85% of them are digital buyers. Often thought of as a lazy, Netflix-watching, noncommittal demographic, this group of 23- to 38-year-olds are no slouches when it comes to e-Commerce. With an estimated $1.4 trillion in annual spending power, a majority (60%) make their purchases online and a staggering 91% are more likely to use Amazon to shop over any other site. Given their significant purchasing potential, retailers and brands must understand and cater to Millennial preferences in order to drive revenue, earn market share, and enhance brand loyalty.
Creating Convenient Experiences
Millennial shopping habits have evolved, with this generation embracing a number of new tactics from voice technology to mobile ordering and more. Today, nearly half (46%) of Millennials own an Amazon Alexa, Google Home or other voice-activated device, and of those individuals, 53% have used their device to order a product. Brands can capitalize on this generation's preference for voice-driven experiences and create unique shopping and engagement opportunities within that ecosystem.
During Prime Day 2019 for instance, many businesses offered voice-specific deals to cater to the 69% of Millennials who are likely to shop on Prime Day and during similar types of shopping events. For example, home-security company Ring offered their $199 video doorbell at a voice-exclusive deal of $99. Voice-specific deals like this show Millennials that brands are willing to meet them across preferred platforms and devices in order to drive omnichannel loyalty.
Powering on-the-go shopping experiences is another way brands can get in front of Millennial audiences. More than nine in 10 (93%) Millennials own a smartphone, and 42% of them order products from their phones. The key to turning positive mobile experiences into purchases is to make sure product details, prices and reviews are all easy to observe and interact with. Especially on Amazon, it is important that brands have product titles and descriptions optimized for key search terms and image sets fine-tuned in order to keep customers engaged, excited and coming back for more.
Optimizing Price
Even as shopping habits evolve, one thing remains the same for this generation: price drives purchasing decisions over almost all other factors. In fact, 83% of Millennials say price is a very important factor in their purchase decision, making it essential for brands to adapt to the financial needs and desires of this demographic with strategic, competitive pricing in order to earn their loyalty.
Instead of simply lowering prices to attract Millennial customers, however, businesses need unique insight into the many factors that go into selling on marketplaces like Amazon. Today, AI-powered technology can reveal crucial clues about competitor pricing, Buy Box trends and consumer behavior in order to help brands drive profitability. Investing in these solutions will help make sophisticated, dynamic pricing decisions that lure Millennial audiences, given their emphasis on price when it comes to deciding between competing products.
Building Communal Trust
A mighty 86% of Millennials frequently or always read product reviews before making a purchase on Amazon, and 96% trust the reviews on Amazon's product listings. This generation crowdsources opinions before buying products, making social proof through communal reviews pivotal for businesses trying to gain Millennial attention.
With an emphasis on harnessing positive reviews and a keen eye for flagging and addressing negative ones, brands can make headway with Millennials. A thorough analysis of customer feedback on Amazon will help identify common complaints and areas of improvement, giving brands an acute understanding of the underlying perception of their brand.
It is not easy, though, with Amazon's troubled history of "black hat" sellers creating fraudulent reviews, paying individuals to share inaccurate pieces of feedback. To ensure reviews are reflective of true product capabilities and consumer opinions, brands can play an active role in scanning for unwarranted feedback. Tactically, this looks like monitoring all reviews — manually or automated with software — and reporting suspicious activity to Amazon directly. Setting aside the time to implement these techniques is crucial when it comes to creating approachable detail pages for your Amazon products.
Establishing Brand Identity
Millennials earn trust from product reviews, but they also place value on brand name recognition. Nearly three-quarters (74%) of Millennials report that the brand name is an important factor when selecting a product. The brand name has to stand for something — 75% of Millennials say they care just as much about brand name as they do about the social good a brand is doing.
In order to build connections with this generation, businesses can take a page out of the D2C playbook and look at what factors have drawn young people to trendy, digital-first companies like Allbirds and Away. Allbirds shoes are made from recycled materials and wool, Away luggage is carbon neutral and the company partners with select nonprofits. Millennials want their brands to be humanized and ever-relatable. This is no longer an advantage, it's a necessity.
Millennials are often faulted for disrupting key industries in a negative way. They are certainly disrupting the retail industry, but it presents a unique opportunity for savvy stakeholders to cultivate a loyal audience with growing purchasing power. It is up to brands and retailers to meet this generation where it stands and tap into the spending power they are wielding, in order to grow their businesses with the help and loyalty of such an impactful demographic.
---
Victor Rosenman is CEO and founder of Feedvisor. Before Feedvisor, he founded an innovative social media marketing startup, Sun Microsystems, and also served as a senior R&D manager there. Rosenman holds a B.Sc. in computer science and an executive MBA from Kellogg Northwestern."