Bottom-Line Benefit: 20% Cut In Energy Costs Equals 5% Sales Increase
Energy is the fourth-largest in-store operating cost for U.S. retailers, so reducing these bills can have a big impact on a merchant's bottom line. Retailers can get the equivalent of a 5% boost in sales if they can cut their energy costs by 20%.
Becoming more energy efficient has a wider impact as well. The U.S. Energy Information Administration ranks "mercantile and service buildings" as the nation's most energy-consuming type, accounting for 15% of the total energy consumed by commercial buildings, according to this infographic from Zen Ecosystems.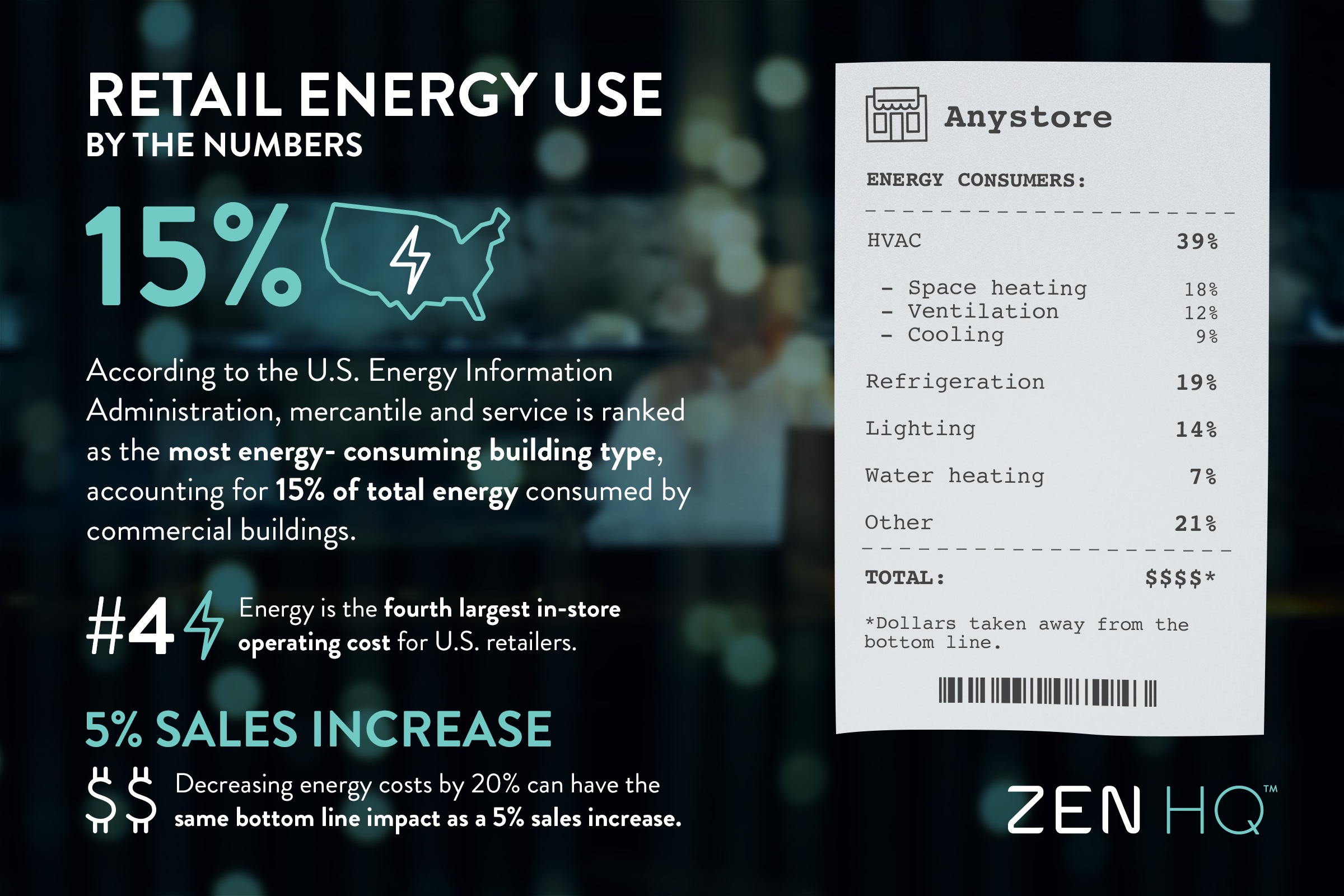 Source: Zen Ecosystems
back to top