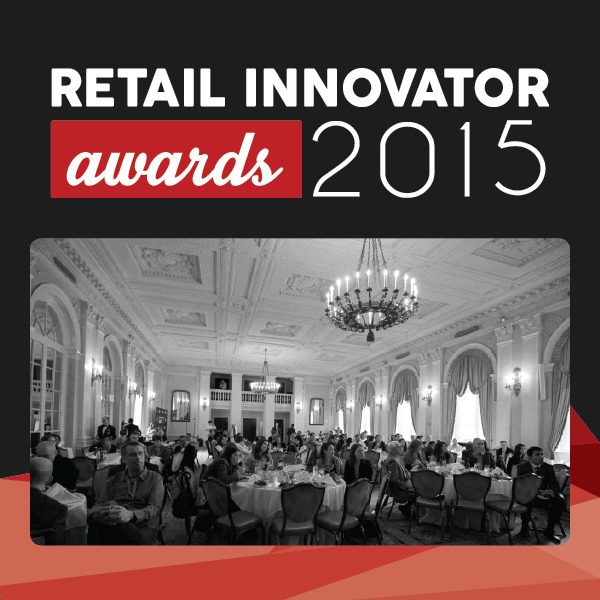 We're in the midst of a retail revolution. Shoppers today have access to a wealth of tools and information that empower them to make the best buying decisions. As a result, retailers are focused on creating experiences that educate and engage consumers, and also help them differentiate from competitors.
More than 120 retail executives converged to discuss the latest trends and technologies disrupting the overall industry during Retail TouchPoints' inaugural Retail Innovation Conference (#RIC15), which was held June 16-17, 2015 in New York City.
The two-day event kicked off at the Yale Club with the second annual Retail Innovator Awards, which honored 27 individual retailer executives who have inspired change through innovation. From there, the RTP team conducted numerous "Store Tours" around New York City. Retailers such as Birchbox, Duane Reade, Rebecca Minkoff and Warby Parker, were featured.
The second day, which took place at the Apella, touted a pack agenda featuring top industry analysts, experts and executives. Attendees had the opportunity to network and share experiences through several networking breaks, lunch roundtable discussions and Innovation Lab workshops.
Below is a recap of key takeaways and feedback from the RTP editorial team:
Inspiring Innovation At #RIC15
By Debbie Hauss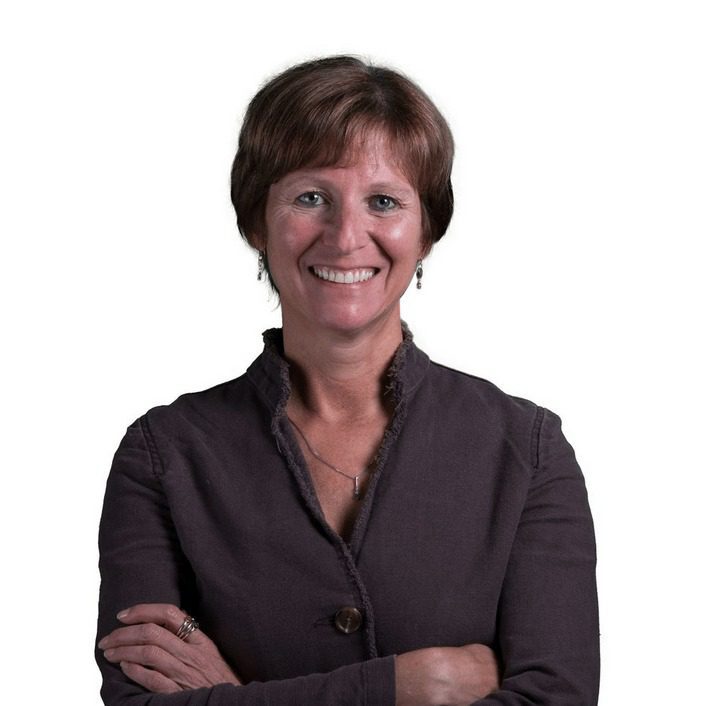 When a retail executive says: "This is by far the most powerful learning opportunity in the retail arena," you know you've done something right. It is extremely gratifying to have provided that type of opportunity for the retail executives who attended this year's Retail Innovation Conference.
During the event, executives from DICK'S Sporting Goods, Ralph Lauren, Alex and Ani, BaubleBar, Neiman Marcus, Zappos, Origami Owl and Harry's presented their perspectives on the innovative technologies and strategies that are bringing long-term success to their businesses.
Each retail executive brought a unique and innovative approach to the table. With unbridled excitement, Kelly Loubet from Origami Owl shared her advice on how to use social media to significantly increase interactions among shoppers. Rafeh Masood from DICK'S Sporting Goods discussed the value of mobile solutions and the potential for location-based technologies.
During #RIC15 lunch discussions, innovation lab sessions and networking breaks, retail attendees could be found in deep discussions asking their peers for advice and sharing their own challenges and success stories.
I believe the overarching takeaway from this event is the value of taking our blinders off for a day or two to listen to ideas being implemented by similar and different types of retail companies. This is a time of significant disruption in the retail industry and we will all benefit by learning from each other.
Communication And Collaboration Reach An All-Time High
By Alicia Fiorletta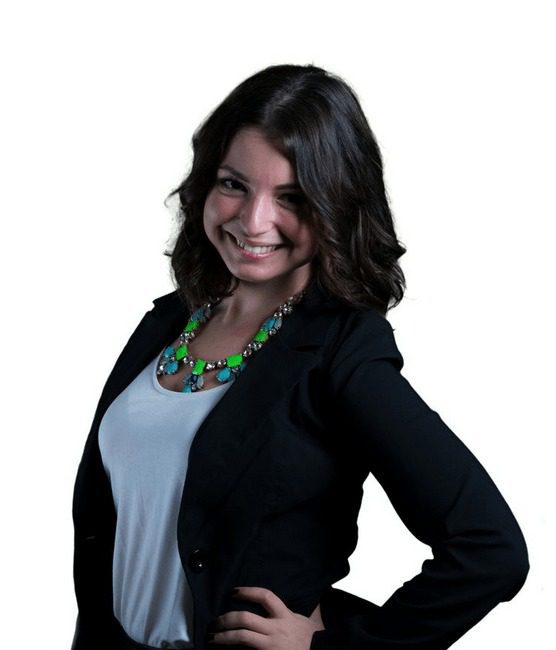 During my tenure at Retail TouchPoints, I've learned that it is sometimes challenging to get retail executives to share their thoughts and perspectives on industry developments, and most of all, their organizations' successes and failures.
But during the Retail Innovation Conference, I noticed that executives from across the entire retail spectrum were eagerly communicating with each other, asking questions and sharing ideas. Seeing this level of collaboration was incredibly new for me, and was extremely enlightening.
It was evident that our speakers brought incredibly valuable research and insights to the table. After all, our #RIC15 Twitter feed was flooded with a constant stream of stats, photos, comments and takeaways. Although I got a kick out of watching the live feed grow, I got the most joy out of observing networking breaks and joining in on casual conversations with attendees. It was evident that the content excited and inspired everyone.
While building the theme and agenda for the Retail Innovation Conference, we had one core goal: To touch on topics and trends still emerging in the retail arena, and to acquire speakers that could not only speak to these trends, but also share their thoughts, perspectives and experiences.
Overall, I would say the Retail Innovation Conference was a tremendous success but we are focused on making the event even bigger and better. So be on the lookout for updates around next year's show!
Keeping Retail About People
By Rob Fee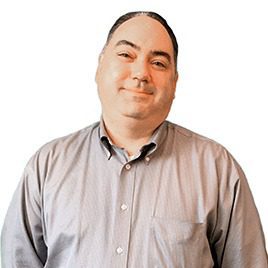 The 2015 Retail Innovation Conference provided a rare opportunity for attendees to learn how the top innovators keep their brands at the top. For me, the key takeaway that remained constant throughout that day was this bit of advice: Remember that your customers and staff are individuals, and treat them accordingly. If you do, you'll be rewarded with loyal customers and a better-invested staff.
Technology helps retailers reach these goals, but it does not guarantee success. Retailers need to examine how to best use technology. Keynote speaker Ted Rubin drove this point home when he said, "we're getting all these amazing tools, and we're not using them to build relationships."
This concept remained a key throughout the day, and it was clear to me that one of the secrets to innovation is communication. In fact, many the most successful innovators focus their efforts on better reaching both customers and staff. Harry's, for example, operates a brick-and-mortar location that vastly improves its ability for storytelling, according to Judah Keim, Corner Shop Store Leader at Harry's. Kandis Yoakum, Content Curator at Zappos, discussed how the online retailer transformed its business structure to foster more collaboration and communication.
Other organizations find success by challenging the norms. "Whatever you see as normal, do the opposite and reach your customer in a different way," said Susan Soares, VP of Retail Operations at Alex and Ani.
Although there are huge amounts of data available to retailers and a variety of ways to reach potential customers, innovation for innovation's sake will not provide optimum results. There is a person with unique needs and wants behind every bit of data. The retailers that remember this as they communicate with shoppers become well positioned to reap rewards.
As Rubin mentioned in his keynote: "A brand is what you do. A reputation is what people remember and share."
First RIC Experience Brings Out Optimistic Attitudes
By Glenn Taylor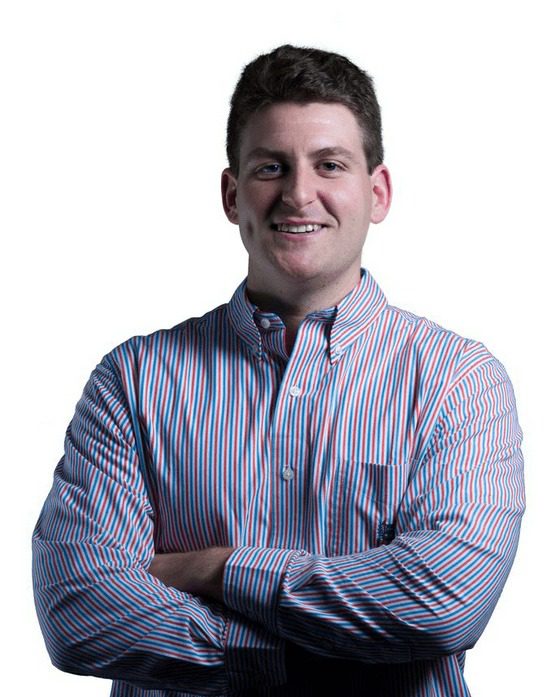 Seeing as this was my first experience with an RTP-held event, I definitely felt very excited going into #RIC15. I will admit that I didn't know exactly what to expect as the team prepared for the conference, but I can confidently say that all expectations were met and exceeded once activity got underway.
The conference kicked off with a quick hit of positive energy as Ted Rubin, CMO of Brand Innovators, discussed the necessary steps marketers need to take to truly engage the consumer through digital platforms. The upbeat attitude displayed by Rubin very much encapsulated what the conference was about, in that he constantly emphasized that retailers need to think like consumers in order to truly relate to them. This message certainly appeared to linger in the minds of the audience, which largely consisted of the award winners from the previous night's Retail Innovator Awards.
Even the lunch portion of the conference added value to attendees, with each table including a topic relevant to the discussion. I happened to sit at the "stores" table, and got to hear insights from execs from Macy's, Saddleback Leather and Point Inside discuss the integration of physical and digital retailing, as well as the challenges that come with taking such a leap.
With so many retailers making an effort to revitalize their business and thrust themselves into leadership roles throughout the industry, hopefully the conference gains an even greater following in 2016. I am undoubtedly already looking forward to RIC 2016 to see the progress these companies continue to make!
Getting Back To Social Media Basics
Ted Rubin, CMO of Brand Innovators, opened the #RIC15 conference with a keynote highlighting the importance of getting back to basics when it comes to social interactions. He noted that many retailers are neglecting the tactics that made them successful in the first place as they embrace newer technologies.
Rubin asserted that "not being social" is a common pitfall among retailers implementing a social media strategy. He suggested the audience to "stop being scared of Millennials" when it comes to marketing, indicating that they have the same characteristics as Baby Boomers, except with better tools at their disposal.
"Show your customers that you're listening to what they're saying," Rubin stated. "Repeat things back to them, and bring up the information when it's important to them. Make it personal and authentic, go to their pages and have all of that information ready."
Zappos, Neiman Marcus Tap Internal Innovation Labs
Scott Emmons, Head of the Neiman Marcus Innovation Lab and Kandis Yoakum, Content Curator of Zappos, shared insights into how their companies have embraced internal innovation labs designed to facilitate collaboration and accelerate organizational evolution.
There is the realization among those working in the labs that not every idea is going to be a success. While "failing fast" is not as easy as it sounds, both companies are able to learn from earlier mistakes and apply practices for future retail strategies.
"There's no way you're going to do it all," Emmons said. "Place your bets. See what works."
Some of the successful strategies that have been launched from the innovation labs include the Neiman Marcus Memory Mirror and the Ask Zappos customer service app.
Innovation As Defined By RIA Winners
This panel, hosted by Gary Schwartz, Founder and CEO at Impact Mobile, showcased the accomplishments of several 2015 Retail Innovator Awards winners and give audience members a preview into what makes these companies tick.
The four retail thought leaders in the panel included:
Susan Soares, VP of Retail Operations at Alex & Ani;
Nina Alexander-Hurst, VP of Customer Experience and SWAT at BaubleBar;
Judah Keim, Corner Shop Store Leader at Harry's; and
Kelly Loubet, Senior Social Media Strategist at Origami Owl.
Whether it is social media, front-line shopper interactions or video customer service, these retail innovators are focused on the customer-first, but with a spin. "At our headquarters, the thinking has always been, 'Whatever you see as normal, do the opposite,'" Soares said. "Be different and reach your customer in a different way."
Redefining The Physical Store
As convenient and quick as online purchasing may be, the brick-and-mortar store continues to be a vital component of the shopping experience, even as digitally-influenced purchases continue to skyrocket.
Rafeh Masood, VP of Customer Innovation Technology at DICK's Sporting Goods, and Josh Marti, CEO and Co-Founder at Point Inside discussed how consumer mobile usage and reverse showrooming are now positively effecting brick-and-mortar store business. Whenever DICK's open up a new store, the retailer experiences a double digit increase in e-Commerce sales in the store's corresponding zip code, according to Masood.
"A lot of shoppers of our clients are asking, 'Do you have the item I'm looking for, and where can I find it?" Marti said. "Mobile is the best way to answer that, either through mobile strategy in the associate's hands or mobile strategy in my own hands."
Disruption In The Digital World
In an afternoon keynote, Maureen Mullen, Co-Founder and Head of Research and Advisory at L2, discussed how brands can leverage the digital environment to boost sales across all channels. As part of the presentation, Mullen pointed to the differentiating factors that make some brands digitally "Gifted" and a "Genius," while others are "Feeble" and "Challenged."
"Any investment you are making online has to be one of two things," Mullen explained. "It either needs to drive conversion to purchase in either an e-Commerce channel or a brick-and-mortar environment, or it needs to build brand equity at scale. If you're investing in a Pinterest program that has 50 followers, we would argue that it's not doing either one of those things."
Zappos Revamps Management Structure To Foster Internal Collaboration
Kandis Yoakum of Zappos returned to discuss how the online retailer encourages collaboration across its organization, challenges employees and develops successful initiatives that improve the customer experience.
Every few months, employees are added to different teams to learn new skills and work on the projects they're passionate about. The retailer also ensures that all team members build and maintain long-lasting relationships with each other, which leads to a significant impact on employee engagement and loyalty.
Around the time Zappos promoted Yoakum to the labs team, it shifted its management structure to a holacracy model. This model removes power from a management hierarchy and distributes it across clear roles, which then operate autonomously.
Technologies That Will Shape The Future Of Retail
The final panel of the conference discussed the alignment of future retail plans with customer expectations, as well as the further need for personalization. The three retail thought leaders that took part in the panel included:
Michael Brodesky, Senior Director of Product Management at Ralph Lauren;
Dr. Venkatesh Shankar, Director of Research at the Texas A&M Center for Retailing Studies; and
Shane Desrochers, VP of Sales and Operations at Epicor ShopVisible.
Shankar described newer technologies such as RFID, kiosks, beacons, signage and social proofing as "low hanging fruit" in the industry. Brodesky believed that although RFID represented a low hanging fruit, he expects it to have a high impact on retailers going forward.
Although there will be 75 billion connected devices by 2020, according to Salesforce data, Shankar considers applications centered on the Internet of Things as "blind alley" solutions with unpredictable end scenarios.
Meeting The Expectations Of The Connected Consumer
Adam Silverman, Principal Analyst at Forrester, closed out the conference with a final word on the changing expectations of customers, the technology available to meet customer expectations and recommendations on how build a connected digital business.
The role of mobile continues to gain significance throughout the industry, with 28% of online sales now coming from mobile and tablet. The 2014 holiday season saw this figure increase to a range between 40% and 50%. Additionally, 73% of consumers now expect click-and-collect to be a pickup option, 86% expect to return online in a store, and 89% of consumers expect to view the in-store inventory of products online.
"What's changing for retailers is the risk," Silverman stated. "If you don't meet these consumers' expectations now, as many as one quarter of them won't go into your store if they cannot view the in-store inventory online."