Global e-Commerce sales are projected to double by 2020, climbing from $2 trillion in 2016 to $4 trillion. But U.S. retailers might miss out on much of the bonanza if they don't look beyond their own borders. While markets outside the U.S. represent 80% of the world's purchasing power, less than 1% of America's 30 million companies export — a significantly lower percentage than all other developed countries. And many U.S. businesses are simply not prepared to welcome the more than 1.6 billion digital buyers worldwide, according to this infographic from UPS.
To bridge the cross-border e-Commerce gap, U.S. retailers will need to offer:
A localized shopping experience (e.g. fully landed costs in the shopping cart);
Streamlined international logistics, including delivery within 2-8 business days; and
Specialized customer service, such as international returns solutions.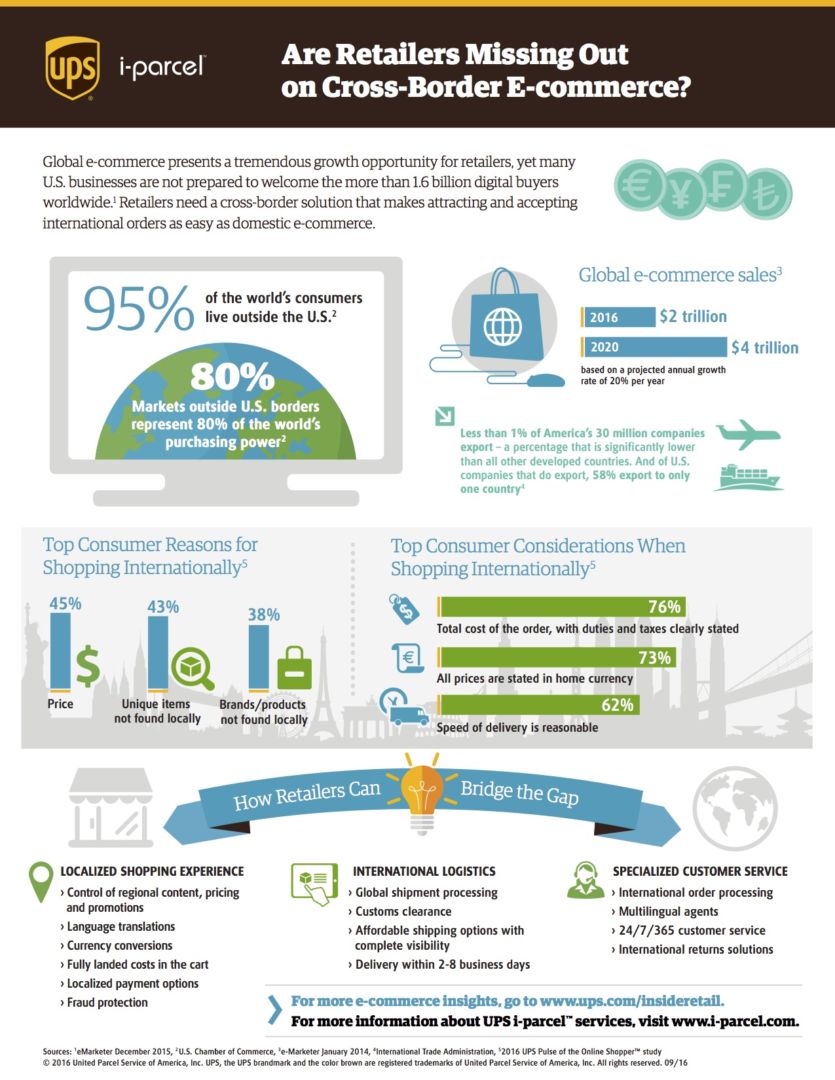 Source: UPS