Nearly half of Americans will use e-Commerce stores to scare up costume ideas for Halloween, just one factor that makes this holiday the fourth most lucrative occasion for online merchants. Other scarily good statistics contained in this infographic from Nextopia include:
157 million Americans participate in Halloween;
They spend $6.9 billion on goods, or an average of $75 per person;
Americans spent $950 million on children's costumes, but $1.2 billion on adult costumes; and
Sweet tooth alert: Consumers spend $2.41 billion on candy.
For e-Commerce retailers, Halloween's no trick; it's a treat.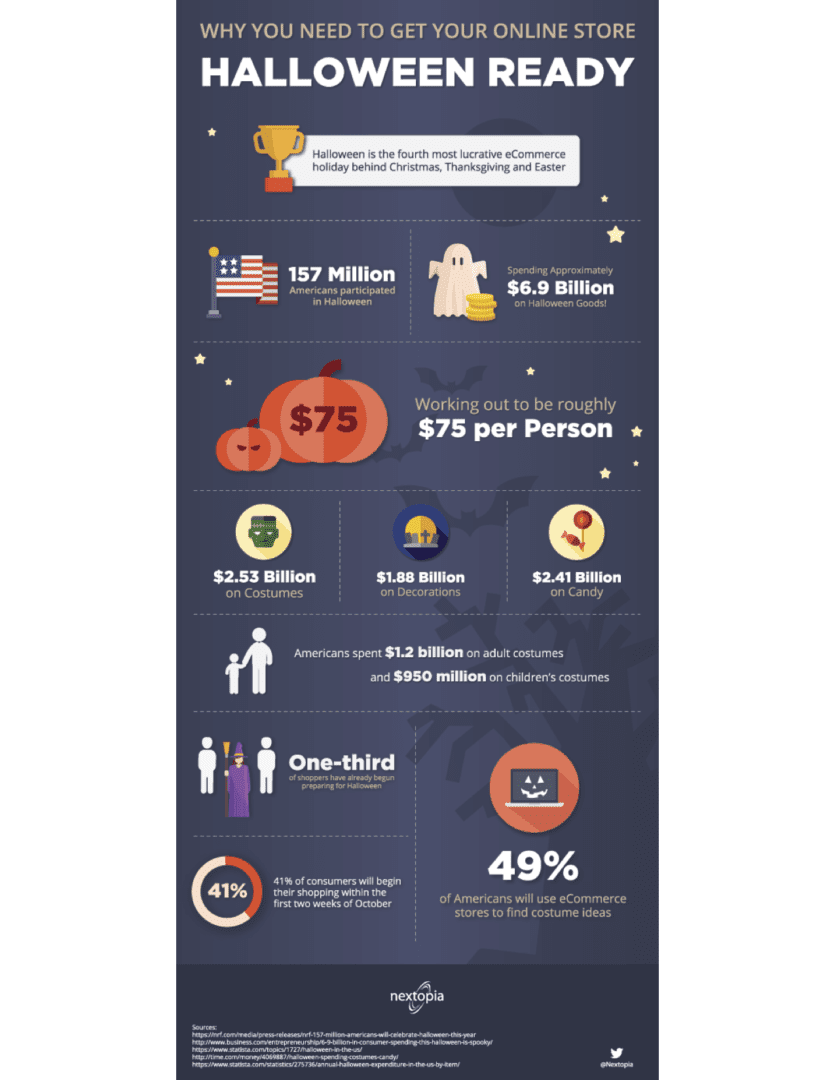 Source: Nextopia