Is there really a foolproof formula for retail success? Maybe not, but there are some guiding principles that can help almost any brand stay healthy in the 21st century:
Reach Millennials Via Mobile: This generation is more likely than older consumers to visit retail stores (35% vs. 22%), and are more than twice as likely to use mobile devices to find items (44% vs. 18%);
Be Sociable: 43% of global online shoppers said interaction with their favorite brands on social media made them respect/value the brand more; and
Catch The Mobile Wave: Three billion loyalty cards will operate as mobile-only, or be integrated into mobile apps, by 2020 (up from 1.4 billion in 2015).
Access these and other tips for 21st century success in this infographic from Verifone.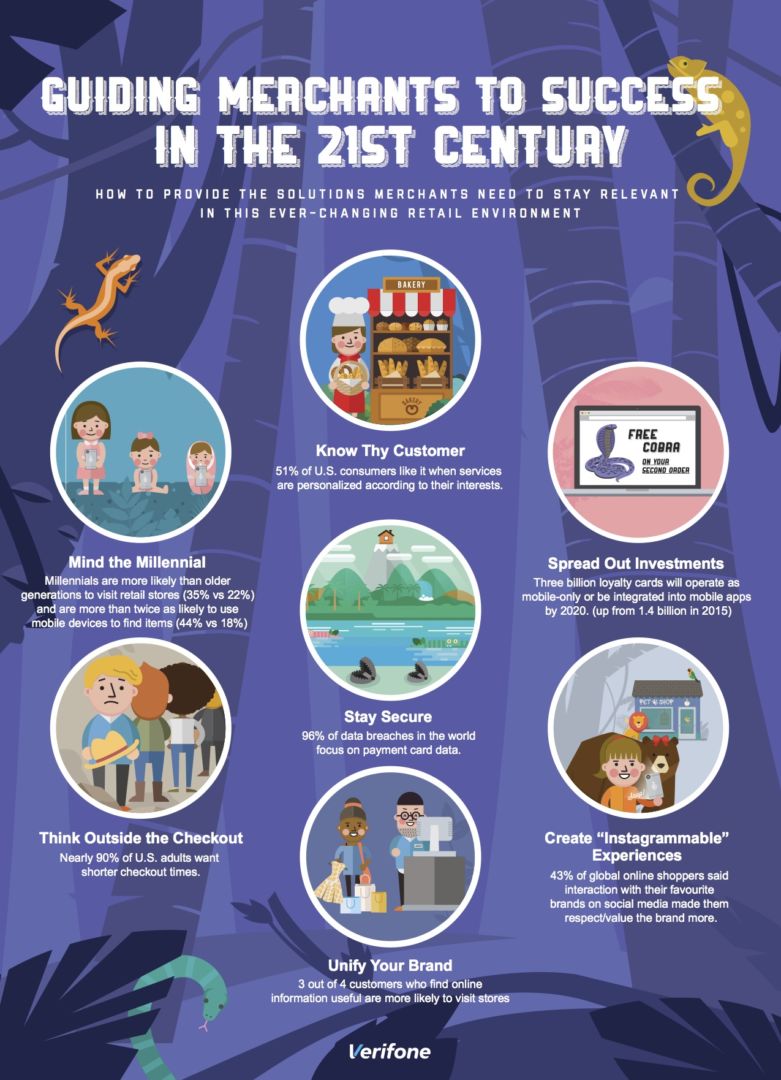 Source: Verifone