There's no question that delivering contextual and relevant interactions at the moment of customer engagement is the key to maximizing revenue and customer satisfaction. Personalized messages result in 6x to 7x higher conversion rates than generic messaging, and consumer fatigue is dramatically reduced with relevant messages.
The key to achieving this objective is having a more intimate understanding of the consumer and where they are in their buyer journey. This enables retailers to hyper-personalize messages to specific consumers. There's value in solving the personalization challenge through a range of options – from simple data-based approaches to machine learning. Join guest speaker, Brendan Witcher, Principal Analyst from Forrester Research and Patrick Tripp from RedPoint for a webinar to explore:
The spectrum of personalization and how brands can evolve their personalization strategy from segmentation to individualization, including examples of brands that are doing it well today.
Deeper understanding of data quality and enhancement: bridging the marketing strategy to customer expectation gap starts with data.
Examples and tactics retailers can take from simple business rules to machine learning that drives automation and scale of next best action strategies.
---
Who?

Brendan Witcher
Ebusiness & Channel Strategy
Forrester

Patrick Tripp
VP, Product Strategy
RedPoint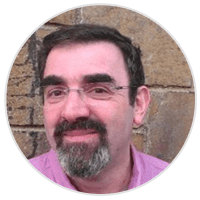 Adam Bair
Editor
Retail TouchPoints
When?
On-Demand