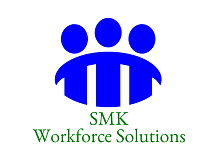 To succeed in today's highly competitive environment, retailers are investing in tools and solutions to create a consistent and compelling customer experience.
Retail TouchPoints and SMK Workforce Solutions are joining forces on a six-part webinar series, titled: The Consistent Customer Experience Series, which will cover a variety of topics that are critical to retail success.
"There are so many things that have to go right to consistently deliver the customer experience a retailer is looking for," said
Scott Knaul
, CEO, SMK Workforce Solutions. "I'm excited we're bringing together thought leaders across different disciplines to share how a holistic approach can successfully execute the customer experience and drive successful results."
Sessions include:
How To Deliver A Consistent Customer Experience;
Winning The Battle Of Customer Service vs. Task;
Growing Revenue While Controlling Labor Cost;
Communication Matters: Solving The Store Execution Challenge;
Conquer the Fitting Room – Make the Most of Your Most Valuable Real Estate; and
Understanding In-Store Shopper Behavior With Precise Location Analytics.
"This convenient, online format allows attendees to stay at their desks, eliminating the cost and inconvenience of traveling to an event," noted Debbie Hauss, Editor-in-Chief of Retail TouchPoints. "During this series, attendees will receive in-depth, tactical insights on how to maximize workforce effectiveness in today's omnichannel retail environment. Executives also will have the opportunity to participate in live Q&As and poll questions; and initiate follow-up conversations with presenters and sponsors."
Click here to access a detailed agenda and register for the webinar series.