For all the buzz about personalization, there are still large gaps between retailers' goals and their actual achievements:
70% of personalization experiences on e-Commerce sites only kicked in when the shopper was logged into an account;
40% of online retailers don't send abandoned cart emails, and of those that do send emails, zero offer a purchase incentive; and
40% of retailers don't display recently visited items on a web site when a consumer makes a return visit.
These mystery shopping study results reveal other missed opportunities. While 87% of retailers provide product locators on their web sites, only 35% displayed the quantity of inventory currently available. Discover more areas for omnichannel improvement in this infographic from Kibo and Astound Commerce. Click here for complete results of the study.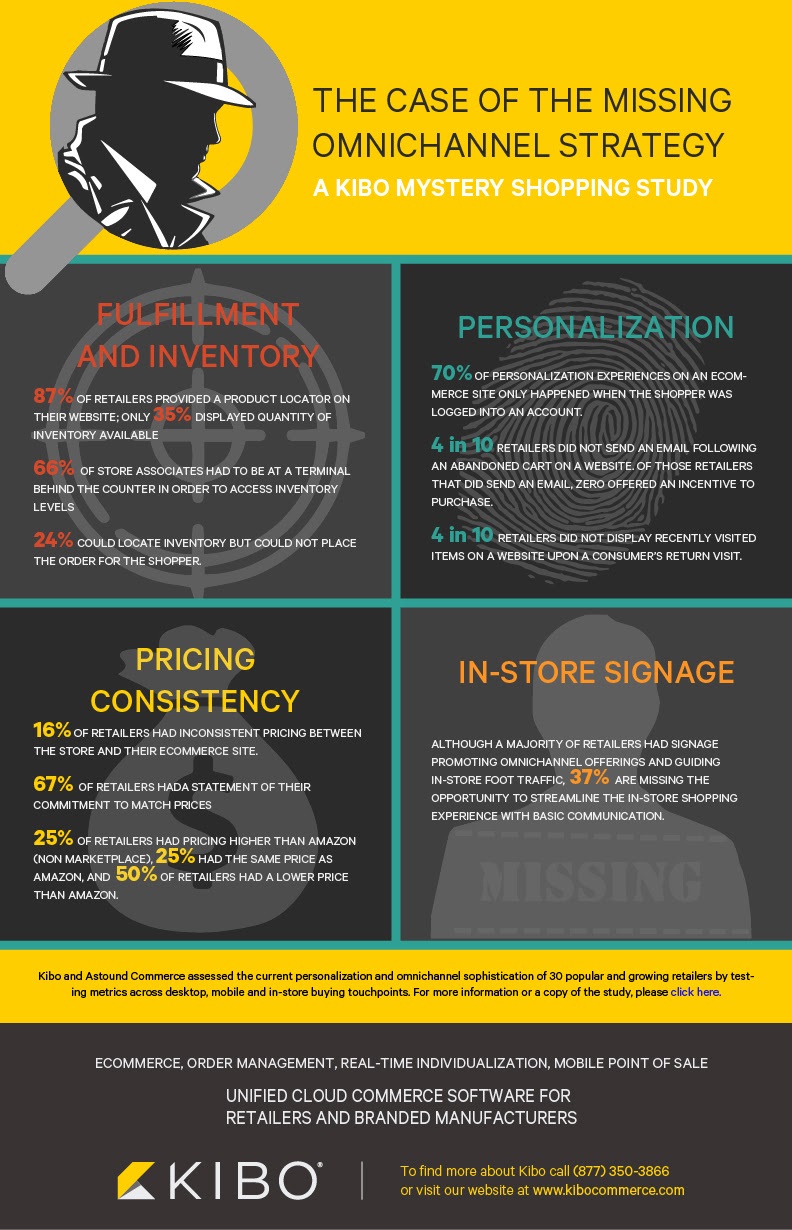 Source: Kibo