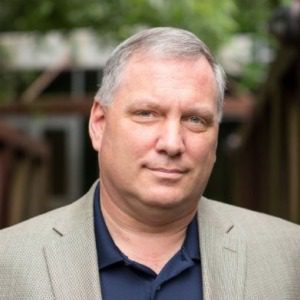 The myriad challenges in retail are stretching business owners and executives thinner by the day. Many now work an average of 72 hours a week, and a good chunk of that time — almost 30% — is tied up in routine tasks that add nothing to their businesses. They're working harder but not necessarily smarter.
The retail industry is rapidly changing, and working long hours is all most business leaders can do to stay ahead of the curve. Executives must work to focus their online operations while keeping their brick-and-mortar stores afloat — competing with Amazon and other e-Commerce sites every step of the way.With real estate costs on the rise, many retailers can't afford big-box spaces with minimal foot traffic. Consumers know they can go online, get the items cheaper and have it delivered to their doors promptly. This dynamic has forced retailers to cut costs while struggling to provide specialized, unique experiences to customers.
The solution? Focus on the activities that add value to your business while letting someone else handle the rest. Outsourcing makes that possible. The activities that don't add value can be farmed out, giving you more time for higher-level, profitable work.
Time-Consuming Challenges
To confront these challenges, it helps to differentiate between value-added and non-value-added activities. In the retail sector, non-value-added activities are numerous, including:
Back-end support in the form of developers, graphic designers and IT;
Accounting work such as invoicing, accounts payable and accounts receivable; and
Customer care, including call centers, technical support, live chat, etc.
With so many time-consuming tasks that don't generate revenue, it's easy to see how retailers are primed for outsourcing. Even though all these activities are necessary for a retail operation, they don't need to occur in-house. Companies that can farm these tasks out to third-party partners could save approximately 50% to 60% in the process.
Value-adding activities, on the other hand, aren't optimal for outsourcing. Your brick-and-mortar location needs to be staffed with cashiers, stockers, customer service representatives and management. The strategy behind the business will always be a higher-level task, so your corporate executives should continue to strategize about new ways to build the brand.
Adding Advantages Through Outsourcing
In addition to cutting costs, outsourcing offers other advantages to retailers. Businesses focusing on e-Commerce can free up resources to alter web sites, fix shopping carts, retouch photos and add new product images. At a time when imagery is everything, being able to prioritize creative services can be crucial.
For franchise owners, outsourcing also is a great way to consolidate back-office operations. Instead of completing invoicing, payroll, data entry, accounts payable, accounts receivable and other tasks at each location, it can all happen in one place. Outsourcing also can streamline inventory management by checking items for customers at various locations and shipping to their homes.
In a competitive retail market, customer care is crucial. Customers expect immediate satisfaction, and a failure to provide it can be costly. Getting 24/7 support in the U.S. is expensive, and managing it can be a nightmare.
Outsourcing to a reputable call center allows businesses to leave the work to a company focused on customer care. These providers can even upsell on calls or create a specialized, VIP experience for high-end customers. Some of them take credit card orders via phone and offer live chat services.
Making Outsourcing Work
To make outsourcing beneficial to your business, it's important to identify the activities best suited to outsourcing that will free up resources for more valuable efforts. Here are four actions to take when considering outsourcing in the current retail market:
Assess long-term goals and needs.
Model the financial impact of outsourcing against keeping everything in-house. Overseas talent is at least half the cost of in-house team members, so think through which tasks are necessary while also eating up a lot of your team's time and energy. For many retailers, creative, digital, development and accounting services are great places to start.
Create a sample outsourcing scenario.
How would outsourcing change your current process? Where would you reallocate funds? What needs to happen before you can partner with a provider? Focus on the key areas of back-office, accounting, creative, web development and customer care. Specifically, look at which job titles you need to source to fulfill these tasks. From there, consider team size and structure. Many U.S. companies will keep high-level management stateside as a liaison while outsourcing lower-level tasks to overseas talent.
Find a reliable provider.
Find the best provider to work with your business. Gather information by looking at reviews, visiting overseas locations and obtaining client testimonials. Your best bet is to find one provider that can fulfill all your needs; if you outsource customer care to one provider, accounting to another and so on, you are asking for a headache.
You'll also want to factor in the location of your new provider. For domestic retailers, the most successful relationships tend to occur with U.S. business process outsourcing companies that have offices in both India and the Philippines. Similarly, see if the provider maintains American headquarters while offering multiple international sites for delivery, which can help to mitigate communications difficulties.
Test your provider's agility.
Start a pilot with one process, and carefully monitor how the provider handles hiring demands, technology and flexibility. As you gain confidence in your outsourcing partner's quality and expertise, add more services to your existing relationship. Agree on all quality expectations ahead of time and follow up regularly to ensure the execution is as smooth as possible.
With all the challenges and demands facing retailers today, executives and leaders shouldn't be burdened with a mountain of mundane tasks. Outsourcing offers businesses the opportunity to ease the burden and concentrate on what's really important.
---
David Lesniak is the CEO of Personiv, a people-powered outsourcing provider offering solutions across verticals, from finance and accounting to customer care and creative. Personiv works to quickly build teams and add skills to scale businesses of any size. Lesniak has more than 20 years of leadership experience and an MBA from Harvard Business School. He and the team at Personiv hire, train and retain top talent so they can deliver high-quality expertise and cost savings through a wide range of business functions.