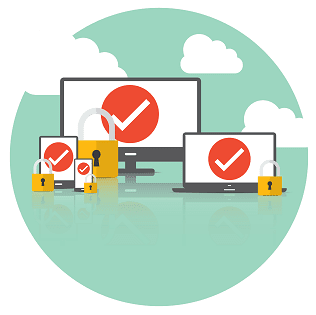 When consumers shop online, they are trusting that the brands and retailers they do business with will keep their personal and payment data secure. But following a slew of data breaches over the past two years, retailers are taking a series of measures to mitigate and even prevent cybercrime.
Now, there are solutions available to help retailers tackle this data security challenge. Yottaa, for example, has strengthened its online and mobile Site Security platform to integrate security features. The improved solution includes PCI DSS Level 1 compliance and advanced protection for malicious traffic and Distributed Denial of Service (DDoS) attacks. As a result, retailers are empowered to reduce web outages and associated downtime costs while also protecting customer data and providing a secure online experience.
Yottaa's Layer 4-7 Web Application Firewall (WAF) is designed to provide real-time tools that help retailers block, throttle or redirect traffic using a rules engine integrated into the online and mobile optimization service.
The application is designed to:
Provide security challenge and mitigation capabilities for a variety of Denial of Service and Distributed Denial of Service (DDoS) attacks to maintain service continuity;

Ensure critical user data safety; and

Guarantee customers meet and exceed service level agreements for availability, security and scalability.