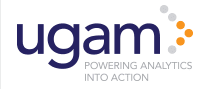 Ugam has extended its Brand Intelligence platform, a solution designed to assist brands in optimizing their profitability, reputation and channel relationships by providing them with data and insights critical for monitoring their products' online channel prices, presentation and promotions.
The extension builds upon the offering with a suite of new capabilities that retailers can leverage to make intelligent business decisions, including:
Marketplace intelligence, designed tohelp brands understand and drive their channel performance by identifying and addressing gaps in assortment;

Promotion monitoring, designed to drive a consistent online brand experience and promote fair channel relationships, giving brands the visibility to objectively deploy promotional funds and monitor promotion activity;

Competitive intelligence, designed to help brands understand elements of the competitive landscape such as new product launches, share of voice, etc. across geographies and channel partners;

Where to buy, a "Buy Now" widget listed on a brand's product page that shoppers can click to see a list of channel partners selling that particular product, the price of the product and if it is in stock; and

Product content insights, designed to ensure that shoppers are presented product content that informs and guides their purchase decisions through auditing and benchmarking.