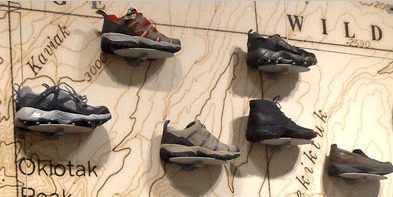 Retailers that plan to open new stores strive to develop cutting-edge designs that stand out to their target customers. As a result, businesses tend to invest a lot of capital in design elements such as fixtures and displays.
To support retailers and their design needs, Udizine has created an online store that includes store fixtures such as shelving, clothing displays, shoe and product displays and signage. Udizine established the store to provide retailers with seamless access to contemporary, functionally smart, and innovative systems that are cost-effective but also can lead to an increase in sales.
The Udizine web site also includes a display ideas section, which can provide retailers with inspiration for new and creative store ideas. Displays are suitable for any retailer, including apparel, footwear, sporting goods, home décor, electronics and health and beauty.