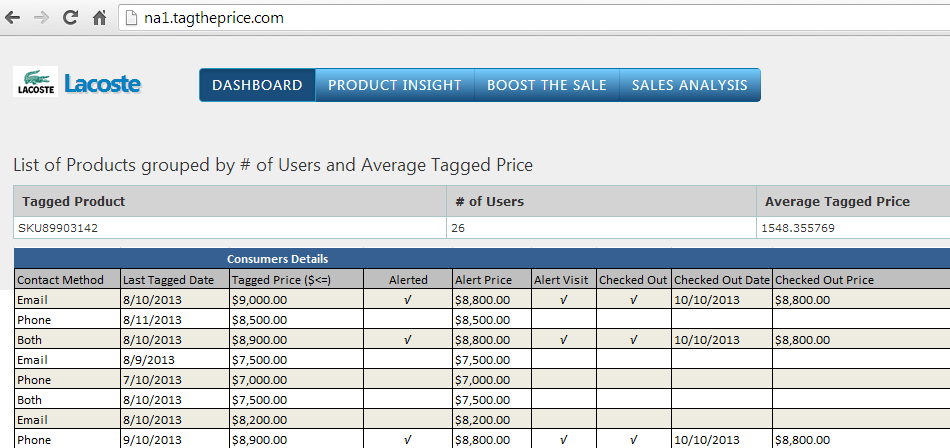 E-Commerce retailers have to cater to savvy online shoppers and find ways to engage those who frequent deal sites and couponing platforms to discover lower prices.
To prevent comparison shopping and improve conversion rates, e-Commerce solution provider Tag the Price has released a cloud-based application designed to allow shoppers to create their own prices for products. Retailers can embed the Tag the Price widget into their e-Commerce site so consumers who aren't ready to purchase a specific product can still submit a price request browsing.
Once a price request is submitted, retailers can either accept the new price or reach out to customers with a counter offer. Consumers receive price alerts directly on their mobile phone or through email.
Retailers can use the application to collect large amounts of data regarding customer demands, preferred products and overall sentiment towards pricing strategies. The solution is built on the Microsoft Azure Platform and can be integrated seamlessly into a variety of e-Commerce portals.