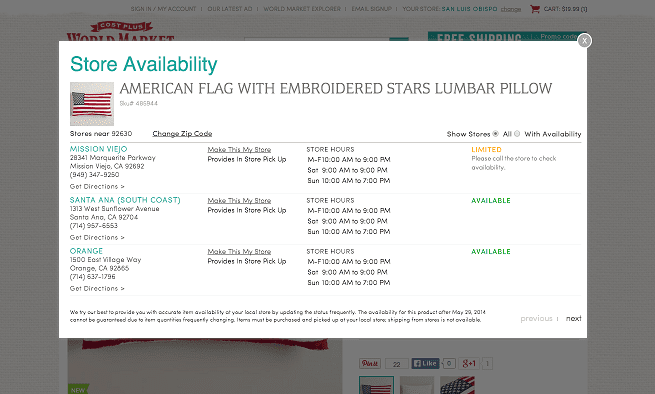 Inventory visibility is essential for retail managers and store associates who need to track shipments and stock shelves accurately. Consumers also are seeking a 360-degree view of inventory so they know what products are available for purchase and on which channels.
Shopatron has introduced a new free version of Inventory Lookup, a cloud-based solution that offers enterprise-wide inventory visibility and provides retailers with analytics to improve in-store operations, stocking, merchandising and product marketing. The solution was designed to help retailers reduce inventory carrying costs, accelerate inventory turn and improve geo-targeted marketing.
Using Inventory Lookup, retailers can provide customers with detailed inventory levels across locations and channels, including the e-Commerce site, third-party sites, mobile sites and apps, and call centers. The solution can be integrated into retailers' existing systems, streamlining the implementation process.
"In an age where over a third of customers are unlikely to visit a store if they can't check inventory online, Inventory Lookup is a must-have," said Ed Stevens, Founder and CEO of Shopatron. "Shopatron's new tool leverages trending consumer behavior with advanced reporting capabilities that, for the first time, offer store merchandisers unparalleled views into their business from an online shopper's perspective."