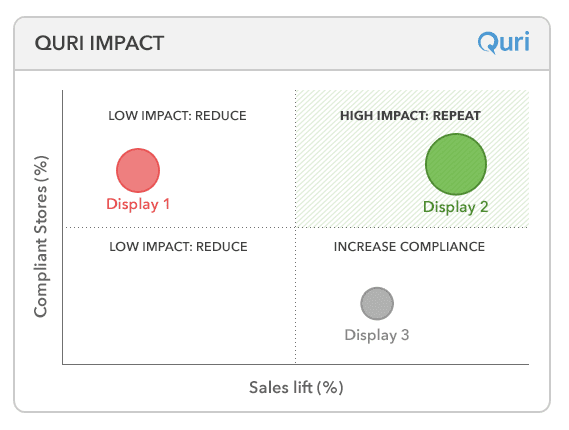 Retailers create in-store promotions to boost foot traffic, drive impulse purchases and generate loyalty among consumers.
Quri, a retail intelligence solution provider, has launched IMPACT, a platform designed to combine retail sales data with in-store conditions data. As a result, retail execution managers can determine the success of in-store promotions and identify strengths and potential weaknesses.
IMPACT performs granular, real-time analysis of in-store conditions data including location, merchandising efforts and inventory to calculate sales lift and ROI. After reviewing this data, managers can closely review and adjust individual promotions.
Managers also can tap into IMPACT to analyze the entire history of their promotional performance by channel, vehicle and geography, allowing them to improve their brand's long-term strategies.