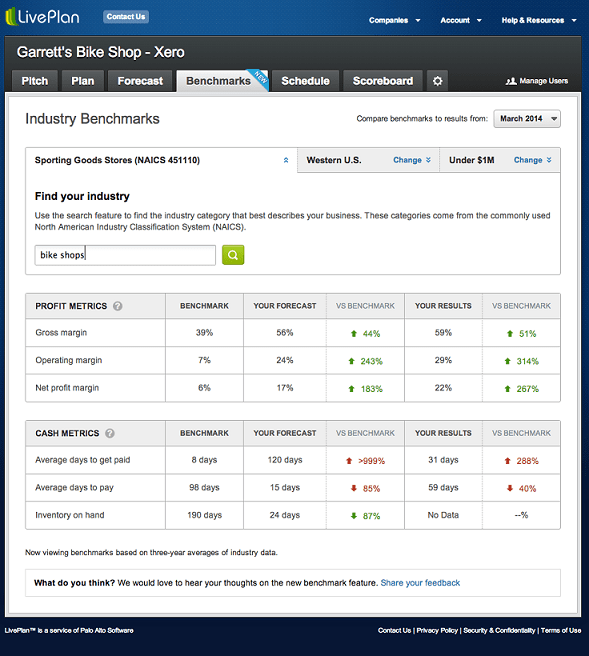 The retail industry has become intensively competitive. Although retail executives want to know how their companies stack up compared to their direct competitors, but aren't always able to monitor key performance in real time.
Palo Alto Software added a new feature to its LivePlan business planning and performance tracking solution that is designed to allow retailers to compare their financial goals and actual results with other retailers. The solution includes industry information provided by SageWorks, so retailers can compare six key metrics within the platform:
Gross margin;
Operating margin;
Net profit margin;
Average days to get paid;
Average days to pay; and
Inventory on hand.
LivePlan users select their respective industry using a NAICS code, and then choose a region and revenue size to aggregate comparison results.
"This benchmark feature helps any business owner immediately see which key metrics may be under-performing, compared to the industry benchmark," noted Sabrina Parsons, CEO of Palo Alto Software, "and gives the business owner the power to take action and immediately affect their bottom line."