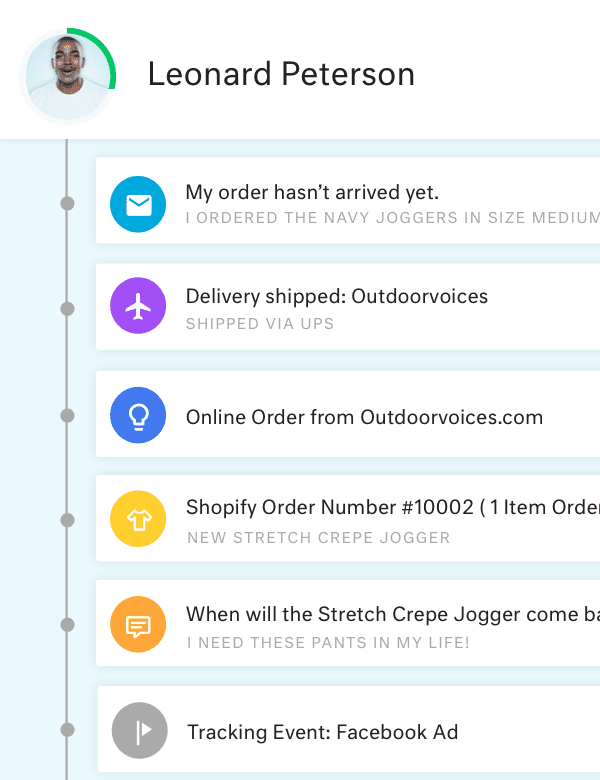 Kustomer has released a customer-centric support platform designed to unify shopper conversation, e-Commerce transaction data and customer tracking events, all in one interface.
Kustomer built the solution specifically to address the problems and frustrations with current customer support software. Customer data is often scattered across multiple applications, making it difficult for the agent to view the customer and potentially causing agent productivity and interaction quality to suffer.
The platform's three major benefits include:
Consolidation: All customer data in one place;

Customization: Adaptable to individual business needs; and

Collaboration: Loops in team members across the company for faster responses.
Retailers can use Kustomer to see all their shopper conversations across different channels, including email, texts and live chat, and also create groupings of customers to manage using precise search criteria, including transactions, events or conversations.
The platform integrates e-Commerce solutions such as Shopify and Magento and enables retailers to see and manage customers with the customized personal touch that fits their business needs, enabling you to provide higher quality and more efficient customer service.
Kustomer is free for retail clients until the end of March 2017.