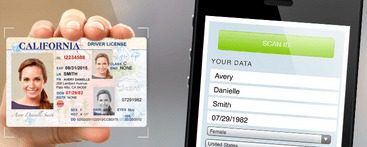 Manually uploading personal data to into online registration and checkout forms can be a nuisance for customers looking to complete a purchase quickly. This problem is magnified for mobile shoppers who may experience difficulties while typing on a small screen.
Jumio has Fastfill to help streamline the checkout process and in turn, mitigate shopping cart abandonment. Once the Fastfill service is embedded into a retailer's mobile app, customers click the "Scan Now" button and scan their driver's license, ID card or passport using their mobile phone cameras. Personal data is extracted and automatically filled in on registration and checkout pages. Fastfill can recognize identification from more than 100 countries.
The technology offers three different data reading capabilities: Bar code, MRZ and OCR. A photo of the customer's ID is never taken, nor is it ever stored on their mobile device. Jumio is PCI Level 1 compliant.