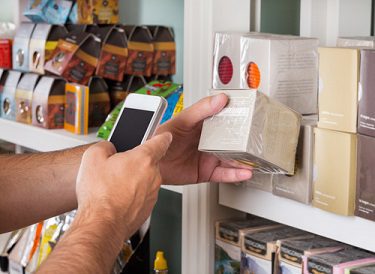 To successfully connect with and engage shoppers in stores, retailers must be equipped with superior Wi-Fi connection.
The HughesON In-Store Mobility Solution offers a managed Wi-Fi service designed to optimize network traffic from the in-store wireless local area network (LAN) to the corporate wide area network (WAN). Created by Hughes Network Systems and Aruba Networks, the solution is designed to improve the performance and security of both in-store Wi-Fi and corporate WANs, and is suited for companies operating multiple locations.
Critical business traffic such as POS transactions and VoIP conversations can be stalled when sharing the same network as volatile guest Wi-Fi traffic. HughesON In-Store Mobility addresses this challenge with enterprise-grade, end-to-end quality-of-service (QoS) for critical business traffic, using budget-friendly broadband networks to impove performance while saving retailers WAN connectivity costs.
"Shoppers often experience poor Wi-Fi performance due to traffic congestion during peak shopping periods," said Ricardo Belmar, Director of Product Marketing at Hughes. "Now retailers can enjoy better guest Wi-Fi and business networking in a single solution, at a better price point, all installed, protected, and managed by Hughes."
HughesON Mobility taps Hughes performance optimization technologies such as ActiveQoS and ActiveCompression and applies them to the in-store wireless LAN through the Aruba Instant access points.