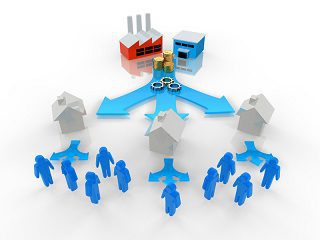 Efficient supply chain management helps retailers maximize their investments and maintain a coherent line of communication from the manufacturer to the store.
Blue Ridge has released its Cloud Supply Chain Solution designed to simplify the supply chain management process. The solution leverages consumer demand to deliver forecasts and improve functions such as demand forecasting, planning, allocation and replenishment.
Additionally, the solution is designed to eliminate excess inventory, minimize logistics costs and address complexities that have surfaced with the growing number of new retail commerce channels.
"Many organizations treat their e-Commerce, store operations and other channels as distinct entities; and they each plan inventory differently, creating inefficiencies in the supply chain," said Greg White, CEO of Blue Ridge. "Our demand management capabilities allow enterprises to manage entities as one network."
Retailers such as Home Hardware and Procurator have deployed the solution, recognizing significant improvements in product availability, simultaneously eliminating excess inventory, increasing sales, cash flow and operating income.