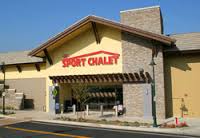 Vestis Retail Group, parent company of Bob's Stores and Eastern Mountain Sports, has signed a definitive agreement to acquire sporting goods retailer Sport Chalet. Vestis, which is owned by private equity firm Versa Capital Management, will purchase all outstanding shares of Sport Chalet for $1.20 per share. The transaction is expected to close during Q3 2014.
When the acquisition is finalized, Vestis Retail Group will have a national footprint and offer an extensive assortment of branded technical, performance and lifestyle merchandise. Sport Chalet will continue to operate under its own brand name and no stores are expected to be shuttered.
Vestis CEO Mark Walsh is optimistic about integrating Sport Chalet into the organization: "Sport Chalet greatly strengthens our position in the active lifestyle and outdoor categories, provides scale from which to grow, and diversifies our geographic footprint," said Mark Walsh, CEO of Vestis. "Sport Chalet is in the midst of a transformation that is making technology and customer service central to its operations. It has made significant strides recently, as evidenced by its market leading position in California, its Action Pass customer loyalty program and its strong mobile sales platform." Sport Chalet reported $800 million in total sales in fiscal year 2013.
Sport Chalet President and CEO Craig L. Levra will report to Walsh and oversee the retail business out of Los Angeles, Calif. Vestis corporate headquarters will remain in Meriden, Conn.
Versa Capital has received financing commitments totaling $180 million to fund Vestis Retail Group's capital needs during the acquisition.